Tue., June 25, 2013, 9:18 a.m.
Trustee: Levy OK Was A Band-Aid
St. Maries recently passed a supplemental levy allowing for extra funding — money our schools desperately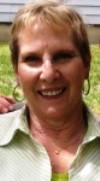 need. While this is great news for our educators and students, the levy is merely a Band-Aid over a bigger problem. Education in our state is in need of improvement. But instead, the blame game is hindering progress and dividing all of us who are invested in education. Some blame legislators for not listening, unions for spreading misinformation, nit picking data points or organizations for not stepping in. Pointing fingers is not going to do us any good. My perspective comes from three different views — not only am I a school board member looking out for the good of my district, I'm also a mother and a grandmother who wants the very best for my family. While my experience comes from northern Idaho, this is a state-wide issue where the whole system needs improvement/St. Maries Trustee Margaret Gannon, IdahoED News. More here. (Photo: IdahoEd News)
Question: How has Idaho gone so far off the rails when it comes to the quality of our public education?
---
---