Fri., March 15, 2013, 8:50 a.m.
Edit: Well Done, School Levy Voters
The silent majority spoke up this week. We hope educators were listening. With overwhelming support, voters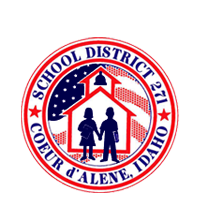 in Coeur d'Alene, Post Falls and Kootenai school districts stepped up for their public schools. They willingly took on hefty property tax loads for the next two years by agreeing to maintenance and operations levy requests. Granted, acceptance of the measures doesn't necessarily reflect a significant tax increase because for the most part, the levies were continuations of previous amounts. But the bottom line is that by rejecting the measures, voters would have shed substantial obligations. For the owner of an average home in the Coeur d'Alene district, for instance, the two-year levy represents just under $500. Who wouldn't appreciate an extra $500 down the road? Conscientious citizens, that's who/Coeur d'Alene Press Editorial Board. More here.
Question: Absolutely agree with Coeur d'Alene Press editorial. Coeur d'Alene and Post Falls school patrons put their money where their mouth is -- and voted overwhelmingly to support local schools for supplemental school levies. Legislators and school trustees should read that as solid support for education and quit trying to undercut it. Am I reading the election tea leaves correctly?
---
---