Mon., March 18, 2013, 1:50 p.m.
Costello: 1 Boom Obama Can't Stop
Our economy isn't entirely dead in the water. Sure, the last quarter for which we have data came in at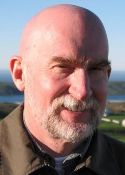 essentially zero. But there are parts of the nation where the economy is clicking along and jobs are being created. But that economic activity is occurring not because of Barack Obama, but in spite of Barack Obama. During the 2008 presidential campaign, Obama promised to make energy from fossil fuels unaffordable so that we would all be forced to purchase ridiculously overpriced "green" energy from his best friends and most generous campaign contributors. He also promised to put 5 million electric cars on the road. It was all part of healing the planet and lowering sea levels. That all flopped. The green energy companies that he subsidized have been failing at an alarming rate, assuming that you believe in unicorns and are easily alarmed/Michael Costello, Lewiston Tribune. More here.
Question: Do you believe, as columnist Michael Costello does, that President Obama has declared war on fossil fuels?
---
---