Tue., Nov. 5, 2013, 2:14 p.m.
CPD Seeks Fugitive On Tubbs Hill
Coeur d'Alene Police detectives with the assistance of the multi-agency SWAT team are in process of searching for fugitive Douglas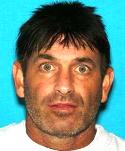 Standish on Tubbs Hill. Information was obtained by detectives that indicated he may be hiding out on the hill. That information is not definitive but we are checking the area for public safety reasons. Residents are being asked to stay off the hill until law enforcement leaves the area. Trail heads to the hill are currently closed. Standish has a felony arrest warrant for a kidnapping incident that occurred Monday.
---
---