Fri., Aug. 8, 2014, 11:57 a.m.
Popkey: Offer Came At Right Moment
Dan Popkey, the longtime Idaho Statesman reporter who announced last week he's going to work for Idaho Congressman Raul Labrador,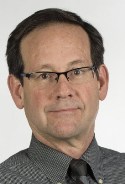 says his decision to make a career change has been an agonizing one. "I've wept about this," Popkey says. "I haven't cried this week. But in the couple of days before the decision, yeah I lost it a time or two." Popkey shocked many in Idaho when he resigned from a job he'd held for three decades to lead Labrador's communications team. Instead of covering politicians, Popkey now works for one. "It was the right moment," he says. "I'm 55 and I've been thinking about a second act. The Congressman came to me. It was not an easy decision. I loved what I did at the Statesman and I had a relationship with readers that I'm missing"/Scott Graf, Boise State Public Radio. More including KBSX91.5 interview here.
Question: Have you changed careers?
---
---