Fri., Aug. 29, 2014, 9:22 a.m.
Go Directly To Jail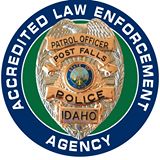 One of Scot Haug's finest at Post Falls PD dealt with an, ahem, impaired guy last night who simply didn't know when to stop. From the PFPD Graveyard Shift Facebook report: "DUI, Spokane St at 16th Ave: Officer observed a vehicle traveling northbound on Spokane Street in excess of posted speed limit. Vehicle failed to yield for approximately 2 blocks then stopped at the above location. Driver was intoxicated and was driving without a tire just on the aluminum wheel. Driver was arrested for DUI." Be careful out there.
Question: How drunk do you have to be to speed on an aluminum rim?
---
---