Wed., July 2, 2014, 4:41 p.m.
11 Arrested In Post Falls Drug Bust
Update: PFPD Facebook page now shows 14 arrests. See names of arrested people in comments section below.
Some 11 people were arrested and two more were issued citations when a SWAT Team executed a search warrant in Post Falls early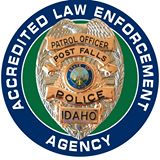 Wednesday. The Post Falls-Rathdrum Multi-Agency SWAT Team was used due to the potential danger of the situation at 319 W. 20th Ave., a news release from the Post Falls Police Department said. The police had received information that multiple people living in the house had warrants for their arrest, the release said. Investigators will continue to work at the home throughout the day to collect evidence in the drug-related case/SR. More here.
---
---