Mon., July 7, 2014, 8:17 a.m.
Senator Donates To Rival's Campaign
A week after this year's primary election, Idaho Senate President Pro-Tem Brent Hill, R-Rexburg, did something rather unusual: He made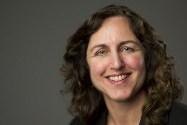 a $300 donation to his GOP primary opponent's campaign. That made Hill the biggest donor to challenger Scott Smith's campaign other than Smith himself. Hill, a seventh-term senator and retired CPA, defeated Smith 77.1 percent to 22.9 percent in the primary. Smith raised $1,484 for his campaign, including more than $600 of his own money. Hill raised $45,283 in campaign funds since Jan. 1, spent $24,630, and has $35,531 in his campaign fund; his expenditures included multiple contributions to other GOP campaigns. "It's no big deal – I felt like he ran a good campaign," Hill said of his donation to Smith. "He stayed on the issues"/Betsy Russell, Eye on Boise. More here.
Question: Can you imagine a Kootenai County legislative incumbent donating to his/her rival's campaign?
---
---