Mon., July 21, 2014, 8:26 a.m.
ACLU Challenges Samuel Jail Ruling
The American Civil Liberties Union is challenging a judge's decision to house a child accused of murder in adult solitary confinement at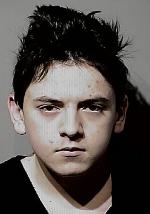 the Kootenai County jail. The Idaho ACLU on Friday filed a brief in support of Public Defender John Adams' petition seeking to return Eldon Samuel - who turned 15 a week ago -- to the county's Juvenile Detention Center. "I don't think we've ever had to participate in a case like this before," said Idaho ACLU Attorney Richard Alan Eppink. "It's just so shocking this would happen." First District Judge Benjamin Simpson on July 1 ordered Samuel, charged with killing his father and 13-year-old brother, be transferred to the jail and held in solitary confinement. Jail and juvenile detention staff and Samuel's guardian ad litem - who described solitary confinement at the jail as worse than Guantanamo Bay - argued against the transfer. Though Samuel spent much of his time in solitude at the juvenile facility, he had contact with others his age during academic classes and physical education/Taryn Thompson, Coeur d'Alene Press. More here.
Question: Where do you think Eldon Samuel should be held in custody?
---
---