Armed personnel from the Environmental Protection Agency raided The Rooter Guys on Tracey Road Thursday morning. "I found out that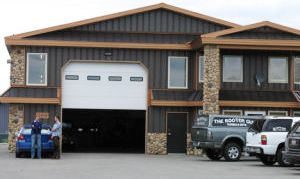 we executed a search warrant at that location," said EPA spokesman Mark MacIntyre, confirming the EPA's Criminal Enforcement Unit was armed. "If you need anything else, you will have to call the U.S. Attorney's office in Boise." Becky Early, with the U.S. Attorney's Office in Boise, confirmed that the search warrant was served, but added nobody has been charged with a crime yet. The agents are investigating a possible illegal discharge, according Dan Redline, regional administrator of the Idaho Department of Environmental Quality/Jeff Selle, Coeur d'Alene Press. More here.
Question: Armed EPA agents?