Big news from Buick @ the Seattle Auto Show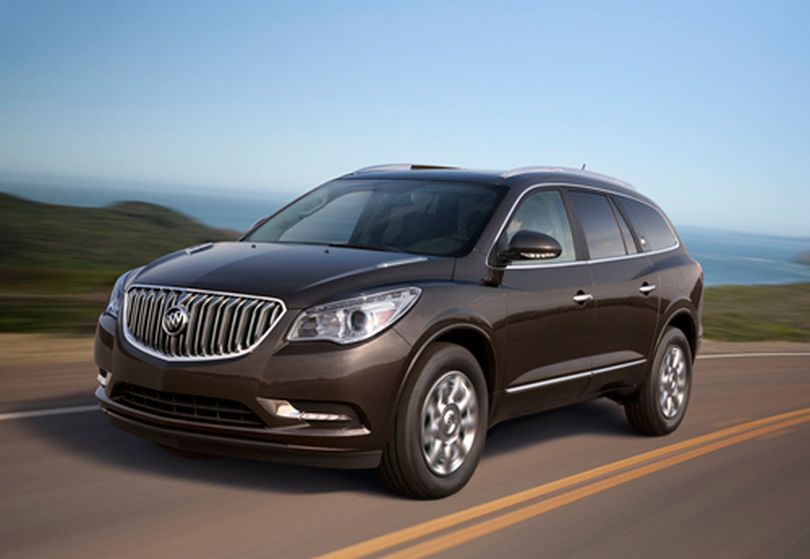 Buick is trying hard to not to be your Chinese grandfather's car. They appear to be headed in the right direction. Sales in China accounted for about 77 percent of the brand's global total last year. Five years ago the average age of its buyers was 64. This year Buick is planning to introduce four new or refreshed models for the U.S. market in the next 12 months. The average age of their buyers has already dropped to 57.
Buick's marketing manager for crossovers spoke at the show in front of a refreshed 2013 Enclave - the company's relatively new flagship vehicle. He was full of good news about the company's healthy sales and the new, younger direction of their brand. This year's updates to the Enclave backed up his spiel with visible proof Buick is using it as a platform to attract buyers with longer life expectancies.
Most noticeably the Enclave's headlight design is sleeker with standard HIDs and LED daytime running lights. The high-intensity light scheme combined with a much larger grill gives the new Enclave an increasingly modern appeal, one that should appeal to buyers who want a little sexy from their family hauler.
Inside Buick didn't try jump the shark by stuffing the Enclave with cutting edge millennial technology. They did make encouraging advancements with a larger touch screen and an Intellilink infotainment system that is now standard. Making further use of the LED mojo, a thin strip of Ice Blue LED lighting now adorns the door panels and dash to illuminate the cabin with a pleasant glow at night.
These are all smart moves by Buick that should continue to pay off across their lineup.
News from Toyota, Ford, Fisker, Dodge.
---
---