Big election consolidation bill introduced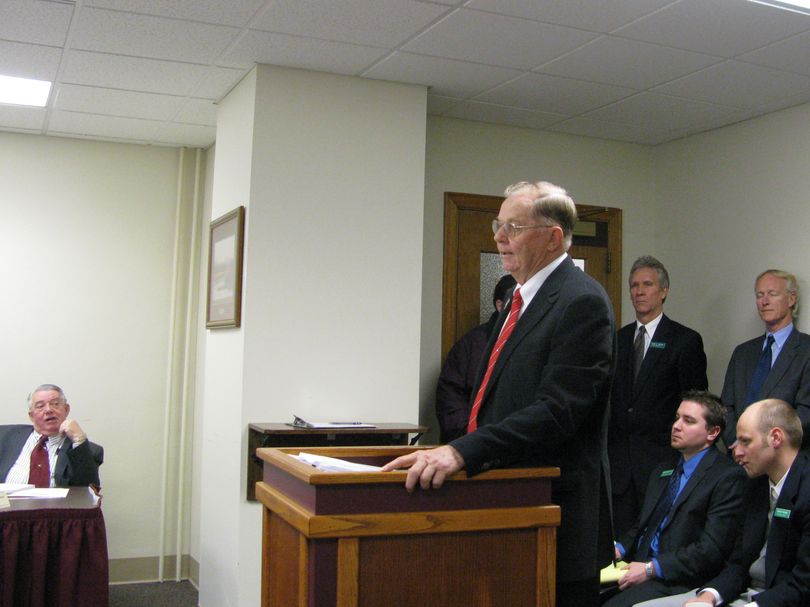 This year's version is 89 pages long, plus another separate bill on funding that's a mere eight pages. The aim: Reform Idaho's election system so that all local elections, whether they're for city, county, sewer district, cemetery district, school board or what have you, are run by county clerks, and consolidate them on four specific dates with standardized polling places. House Tax Chairman Dennis Lake, R-Blackfoot, told the House State Affairs Committee today that he's been working on the issue for four years and the current bill for a year, including numerous meetings over the summer this year with the associations of cities, counties, county clerks, school boards and the Idaho Secretary of State's office. Though they haven't all endorsed his plan, he said, "I will tell you that they've been at the table."

The catch for the committee, however, was the $2 million fiscal impact the changes would have on the state's general fund, starting in 2011, to fund the new consolidated election system. Rep. Anne Pasley-Stuart, D-Boise, said, "At a time of financial crisis, I'm not convinced that consolidation of elections is a priority." Said Rep. Russ Mathews, R-Idaho Falls, "The question is, is this the right time? I think this is a good idea." The two bills were introduced, but there were four votes against introducing the funding measure and two against the larger bill, all from the committee's Democratic members.     


---
---