Thu., Dec. 2, 2010
Hammond to chair Senate Transportation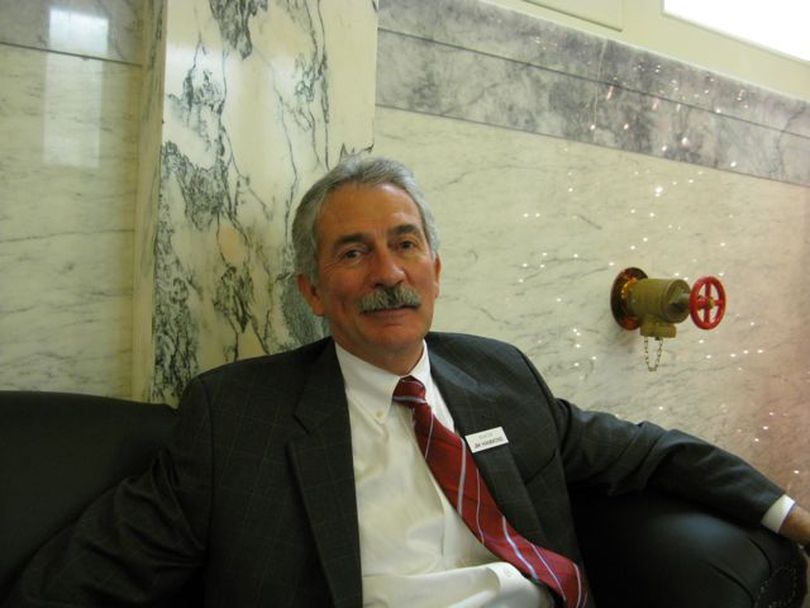 Sen. Jim Hammond, R-Coeur d'Alene, is the new chairman of the Senate Transportation Committee. He said he'll be the first transportation chair from North Idaho in some time. "It's exciting to have that position and be able to advocate for our roads issues up there," Hammond said. "We're the third-largest county in the state. We need to continue to advocate for our needs up there, so it'll be great to have a platform to do that."

Hammond will give up his seat on the Joint Finance-Appropriations Committee to take on the transportation chairmanship. He'll also continue serve on the Local Government & Taxation Committee and the agriculture committee.

Hammond said he was glad the governor's transportation task force didn't call for tax or fee increases in the coming year to improve transportation. "I think it would just be butting up heads right now to try to do anything," he said. "Because I'm on Health & Welfare, I get a lot of folks that are really hurting - the last thing we need to do is create a tax that'll take any more money out of their pockets when they're struggling to even put food on the table."
---
---