Mon., Jan. 30, 2017
Top priority for Idaho H&W next year: Children's mental health redesign
A full week of hearings on health and human services budgets opened this morning in JFAC, with Idaho Health & Welfare Director Dick Armstrong telling legislative budget writers that his department's top budget priority this year is a redesign of the children's mental health program. "It is a pragmatic approach to expand services to more Idaho children through Medicaid," Armstrong said. "We are taking the money we are spending to pay for care now, and using it to leverage Medicaid federal funds to reach more children who have trouble functioning in their day-to-day lives. There are no additional costs for treatment, though we can provide services to a far greater number of children."
Armstrong said the proposal is "based on some hard-earned lessons," saying, "This request is the result of the Jeff D lawsuit which began in 1980. It took us years of court wrangling to come up with something we could have come up with decades earlier." He said the state has "wasted literally millions of dollars in legal fees," not to mention lost opportunities for children who could have benefited from better mental health services in Idaho. "We cannot go back – there are no winners here, only losers, and that's on both sides," Armstrong said.
The new plan, he said, will be "one of the best programs in the country for children's mental health. … We are determined to do this right."
He said the effects of improving children's mental health treatment in Idaho will ripple through an array of other state budgets and programs and have a real impact in Idaho communities, on everything from improving outcomes in school, juvenile corrections and the foster care system to state prisons, social services and people's productivity. "Our world would be different today if adults with mental illness had accessed and received evidence-based mental health treatment as children," Armstrong said.
He also highlighted a proposal to increase stipends to foster parents in Idaho, to address a shortage of foster families for children in need; his support for increasing state employee pay and the governor's proposal for 3 percent merit raises; his proposal to provide mental health treatment to high-risk probationers and parolees; and funding for a secure mental health facility. "These are all tied together," Armstrong said.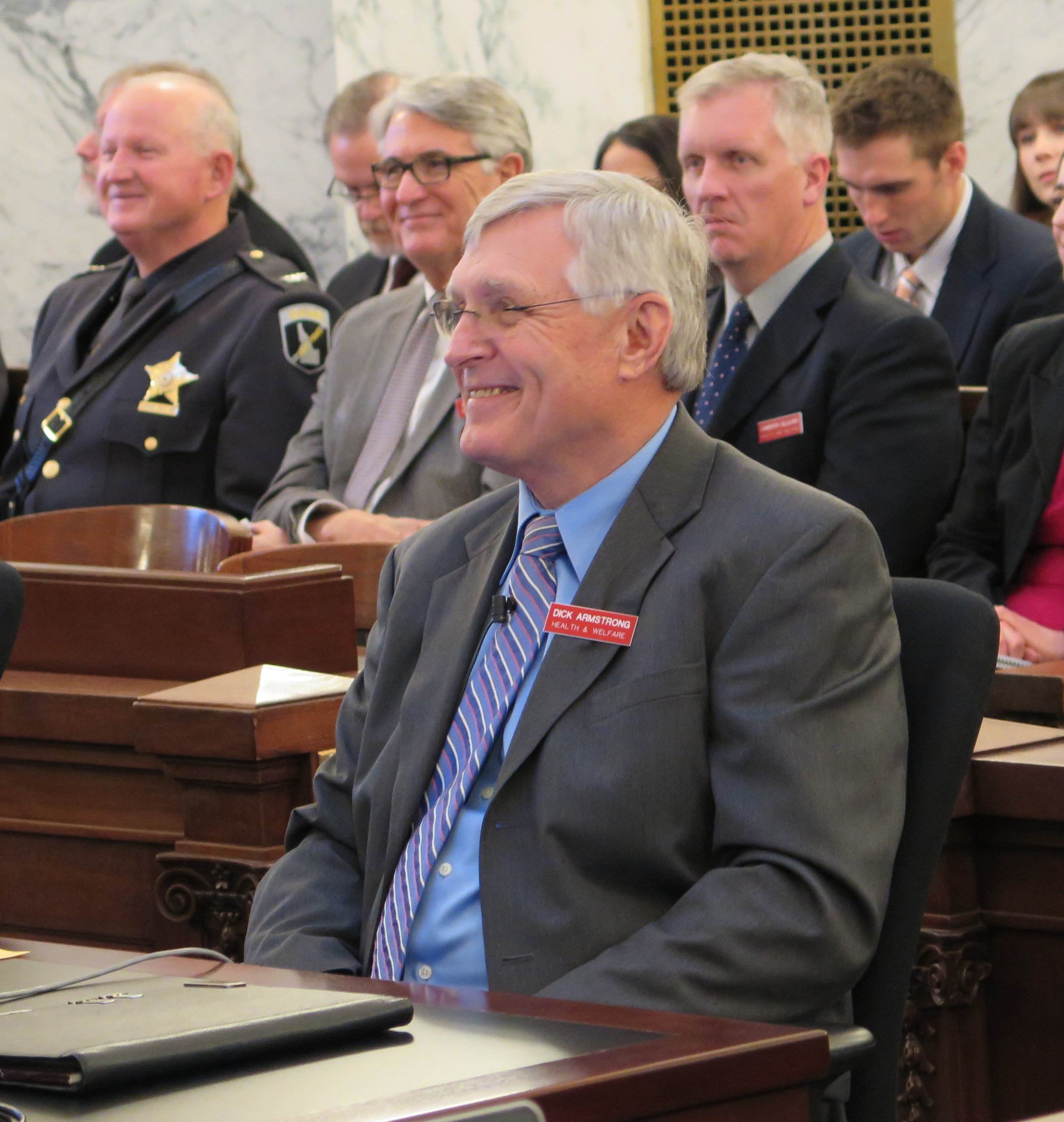 Armstrong, who is retiring in June, noted that he's come before lawmakers for the past 11 legislative sessions. "Together we have weathered some of the most difficult economic times in our nation's history," he said. "We dealt with unprecedented needs from our Idaho families who struggle to get by. They lost their jobs, some lost their home, and often they had no supports with which to move forward. It challenged our agency beyond anyone's imagination."
Yet, he said, "We came out of that stronger, we came out more efficient and better than ever. In my 46 years of management, the last 11 have been the most challenging, albeit the most rewarding."
Rep. Maxine Bell, R-Jerome, co-chair of the Joint Finance-Appropriations Committee, told Armstrong at the close of his presentation, "Sometime when you have two hours, I'd like to know why it took us 35 years to do something right, and how many more. … I was here most of the time, so I can take part of the blame."
Armstrong responded, "So let's finish it, right?"
---
---