Wed., June 7, 2017
Luna won't run for Congress after all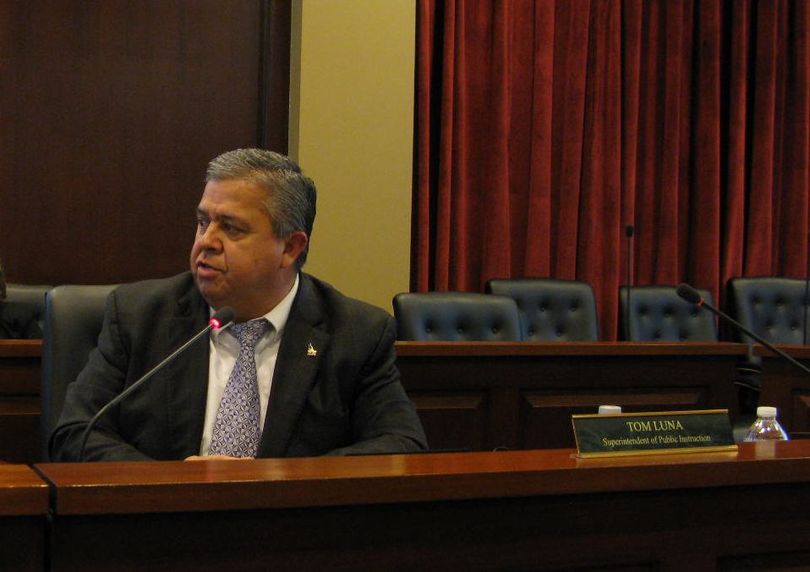 Former Idaho state schools Superintendent Tom Luna, who announced earlier that he was considering running for the Idaho 1st District congressional seat the current Rep. Raul Labrador will vacate as he runs instead for governor in 2018, said today that he's decided against running.
"Cindy and I appreciate the support and encouragement we have received over the last few weeks as I considered serving the citizens of Idaho's 1st Congressional District," Luna said in an emailed statement. "However, after considerable contemplation, prayer and discussion with family, we have decided that I will not be a candidate for Congress in 2018."
"My reason for running for state superintendent of schools was because of my passion for improving our children's educational opportunities. It started as a school board member in Nampa more than 20 years ago. Since leaving elected office, I have been blessed to work across the country helping millions of students gain access to a quality, rigorous, and relevant curriculum that empowers students and prepares them for the world where they will live and work. At this time, I want to continue to focus on my passion for education versus serving in Congress," Luna said.
"Idaho and the 1st Congressional District must have a representative that will fight to reduce the burden of the federal government; our children and their futures depend on it. I look forward to supporting a conservative candidate that will take on this challenge."
Luna was twice elected to the state schools post, but voters dramatically rejected his sweeping "Students Come First" school reform package in 2012, the first time Idaho voters have overturned major state legislation at the polls since the 1930s. Luna then opted not to seek re-election, and after he left office, went to work for Project Leads the Way, an Indiana-based education company; he's still based in Idaho. He oversees the firm's government relations team.
David Leroy, former Idaho lieutenant governor and attorney general, has announced he's running for the 1st District congressional seat in 2018 as a Republican. Michael William Smith of Post Falls has filed to run for the seat as a Democrat, but hasn't responded to inquiries about his candidacy from reporters.
---
---