Mon., Dec. 27, 2010
Allred stays focused on citizens' interests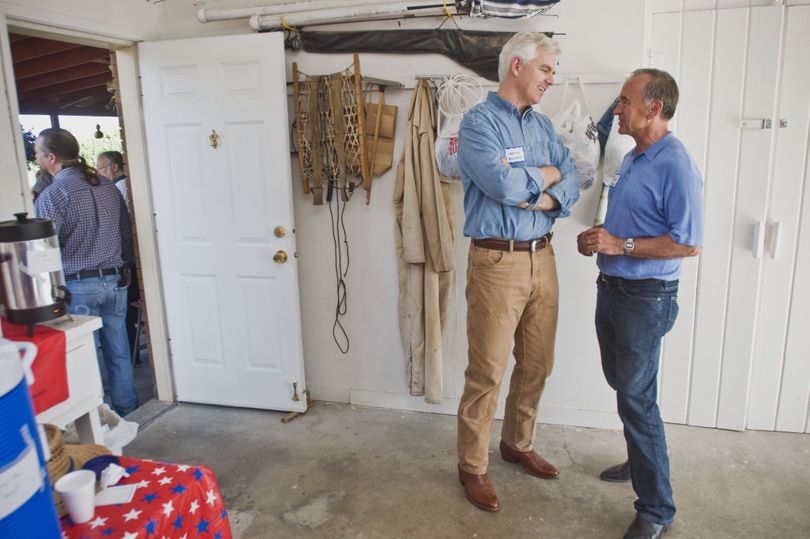 Keith Allred, left, talks with 1st District Rep. Walt Minnick during a picnic for Canyon County Democrats July 10 in Nampa, Idaho.
BOISE – Before Keith Allred ran for governor of Idaho, the former Harvard University professor was becoming an increasingly common sight in Idaho's state Capitol, where he spent five years lobbying for what he called "the common interest" on behalf of his nonpartisan citizens group.
Allred brought together people of all political stripes from throughout the state into a group that collectively studied and debated issues, and where they reached broad consensus, he lobbied for those positions in the state Legislature, with some notable successes.
Now, after running on the Democratic ticket and losing to Republican Gov. Butch Otter, Allred says he plans to focus on business consulting work for the next two to three years, but he says the idea of the common interest isn't over – and he still hopes to expand it nationwide. More here. Betsy Russell
---
---