Tue., Sept. 6, 2011
High Noon: CdA Men For Sale?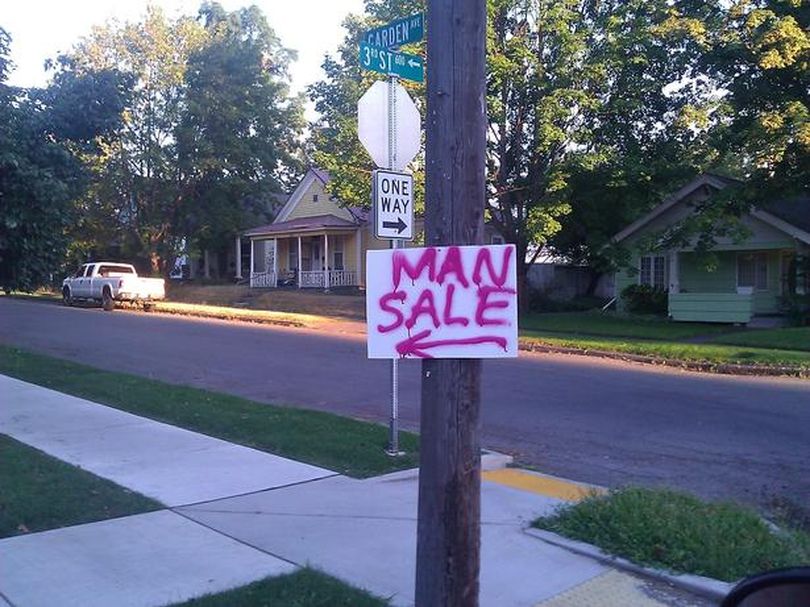 On her Facebook wall, Nicole Hensley offers this photo from KXLY viewer Andrew Hodge of a scene he saw this weekend at 3rd & Garden in Coeur d'Alene. Writes Nicole: "This hot weather brings nothing good for whoever this guy is..."
Question: How much do you think a good Coeur d'Alene man would be worth?
---
---