Fri., Nov. 30, 2012
Stylin' At The McCarthey Center?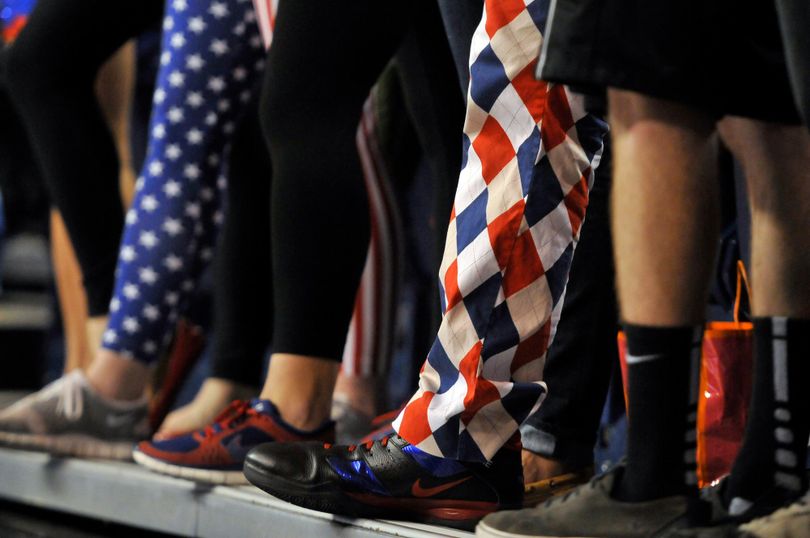 On his Facebook wall, SR colleague Jesse Tinsley posts this photo and the caption: "If you're a Zag superfan, you have to wear the appropriate attire."
Question: Have you ever worn anything more outrageous to a public event than the diamond-patterned pants that a Zag superfan wore to the Gonzaga-LCSC game last night?
---
---