Wed., July 6, 2016
Wounded robbery suspect caught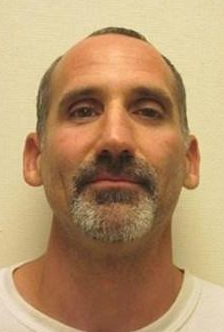 An armed robbery suspect who was shot by a bystander last week at the STCU Spokane Valley branch was arrested Tuesday night at a nearby hotel, the Spokane County Sheriff's Office said Wednesday. Jeremy D. John, 44, is being treated at a local hospital for injuries to his right arm and hip. Sheriff's deputies, working with the Spokane Police Department and the U.S. Marshals Service, traced John to the Roadway Inn, 6309 E. Broadway Ave., where he was arrested Tuesday at about 9:45 p.m., according to a news release.
Authorities suspect he robbed the credit union, 13211 E. 32nd Ave., on June 30. Security images showed a masked man carrying a gun. One image showed what appeared to be a large patch of blood on the robber's sweatshirt.
John's condition was not immediately available Wednesday morning.
The Sheriff's Office is urging anyone with information about John or the robbery to call Crime Check at 509-456-2233/SR. (Booking photo of Jeremy D. John courtesy of Spokane County Sheriff's Office via KXLY)
---
---