Thu., July 21, 2016
From chef to boat building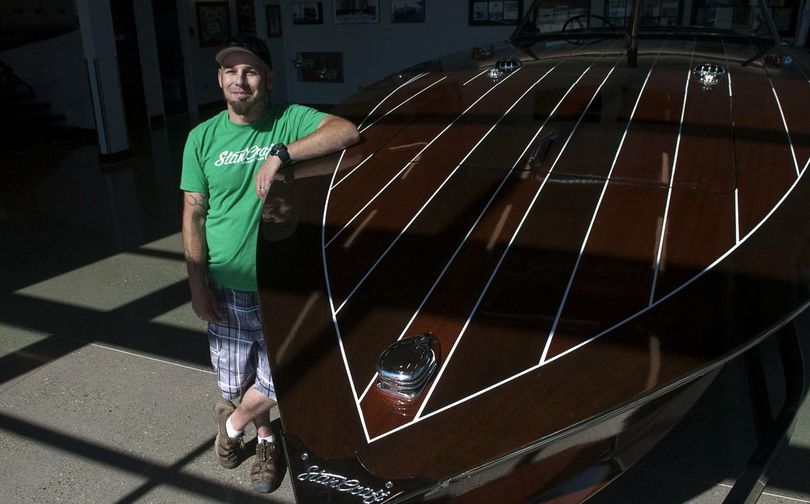 Jory Schmeling, 33, general manager of StanCraft Wooden Boats, works 50-70 hours per week selling, building and delivering custom wooden boats. (KATHY PLONKA kathypl@spokesman.com)
In one moment, Jory Schmeling is general manager of a wooden boat business. In another he is a gopher for said business.

Schmeling wouldn't have it any other way. His journey to StanCraft Wooden Boats was unconventional to say the least.

He wanted to be a chef coming out of high school, so he set out for a culinary career.

Schmeling rose quickly in the restaurant business. He hired on initially as a dishwasher but was a line cook in three months.

By age 25, though, Schmeling had burned out. He was the head chef at a local restaurant but needed to get out. A former employee had hired on 18 months earlier at StanCraft and told Schmeling of an opportunity.

Schmeling, whose family has a history in custom home building, leaped at the chance. He started as a simple laborer but as is his wont, he climbed the ladder quickly.

"I started off as Joe Boat Builder," Schmeling, 33, likes to say.

About five years into his new venture, he became the unspoken general manager at the business, then located in Post Falls. But by the time the company relocated late last year to Hayden Lake, he was the official general manager/Greg Lee, SR. More here (subscription required).
---
---