Tue., Jan. 17, 2017
McMorris Rodgers booed at MLK event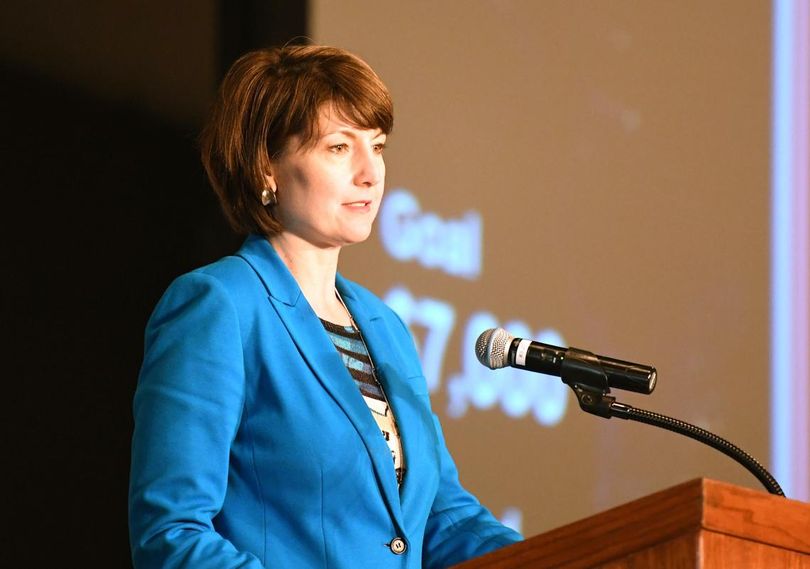 Rep. Cathy McMorris Rodgers speaks at the MLK Day march, Monday, at the Spokane Convention Center. The audience interrupted her speech with cat calls and chants of "save our health care." (Jesse Tinsley/SR photo)
Tensions rose as Rep. Cathy McMorris Rodgers took the stage to speak about the importance of unity and working for positive change in the wake of a divisive presidential election.

Though she earned applause when she said, "More needs to be done to address racism in America," some in the crowd heckled her or turned their backs as she spoke.

Toward the end of her speech, audience members began chanting, "Save our health care," drowning out her final sentences. Some booed as she left the stage, while others applauded.

The response earned a rebuke from Gandy, the organizer and emcee for the event. She implored attendees to think of the children in the audience, who didn't know McMorris Rodgers' voting record and would only see her being booed.

"What divides us will destroy us," she said/Rachel Alexander, SR. Full report here.
Question: Do you think it's right to boo a speaker at a gathering like MLK Day that calls for bringing people together?
---
---