Fri., July 14, 2017
Chowing down, two miles up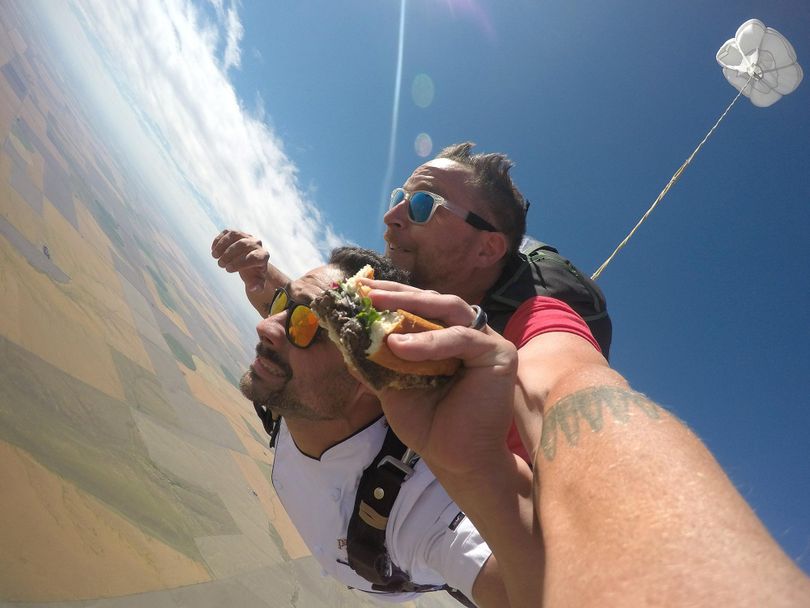 Sunday, he made two jumps with a total of four burgers and four cameras – two for video and two for still shots.
"The hardest thing was just trying to eat it," Leonetti said, noting the wind speed of 120 mph. "You're floating, falling. You feel like you're flying."
Leonetti created the specialty burger for the James Beard Foundation's Blended Burger Project. The third annual contest challenges chefs to add finely chopped mushrooms to patties for more sustainable burgers with reduced calories, fat and sodium.
About 350 chefs nationwide are competing in the contest, which runs through July 31. The five chefs with the most online votes will win a trip to cook their blended burger at the James Beard House. Adriana Janovich/SR More here.
I'd jump out of plane, but not while eating a burger. I respect food too much;-) CH
---
---