Thu., Jan. 14, 2010
Dollansky Geared up for 2010 Starting with the DIRTcar Nationals at Volusia Speedway Park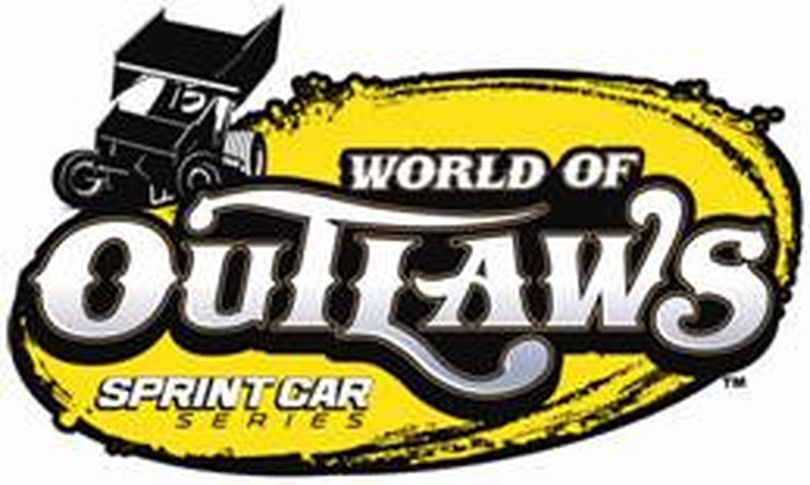 Three straight nights of racing await the World of Outlaws at the DIRTcar Nationals beginning on February 5. Craig Dollansky has won the overall crown in the season opening event in the Sunshine State in two of the last three seasons.
Courtesy: WoO Sprint Car Media Relations
Concord, NC—January 14, 2010—Since joining forces with Tod Quiring and Big Game Motorsports near the end of the 2009 season, Craig Dollansky has been counting the days until the 2010 season opening 39th Annual Florida DIRTcar Nationals by UNOH at Volusia Speedway Park.
Three straight nights of racing await the World of Outlaws at the DIRTcar Nationals beginning on February 5. Dollansky has won the overall crown in the season opening event in the Sunshine State in two of the last three seasons. He will pilot the Big Game Treestands Maxim which will be adorned with the No. 7, a number he has raced under for much of his career.
"I'm definitely looking forward to the 2010 season," said Dollansky. "Everyone is working hard in preparation for it. I feel good about everything that is going on right now and we are pretty close to being ready. There is some work to do yet, but we'll be ready come Florida."
In his career at Volusia Speedway Park with the World of Outlaws, the native of Elk River, Minnesota has one win along with nine Top-10 finishes and seven Top-Five performances. He opened the 2008 season by winning at half-mile and left the Sunshine State that season as the series point leader. Dollansky has an average finish of 7.7 in his career at Volusia which is second only to four-time and defending series champion Donny Schatz of the drivers set to compete full-time with the World of Outlaws in 2010.
"Volusia is definitely a track that I've always enjoyed going to and have had some pretty decent success there," noted the veteran driver. "We're looking forward to having this team ready and going in there strong and hopefully get a good start to the season."
Since the World of Outlaws returned to the DIRTcar Nationals in 2005, the event has become known as one of the toughest all season with a stout field of cars from coast-to-coast assembled for the three full nights of racing, which this year will be preceded by two nights of racing for the All Star Circuit of Champions.
"It absolutely is a tough event," Dollansky said. "You have drivers from all over the country there, with the World of Outlaws and the All Stars and you have cars from Pennsylvania there and cars from California. It's one of the toughest events of the year. You have to go in there ready, that's for sure."
Looking to get a head start on 2010, Dollansky competed in the World Finals last November for the Big Game Motorsports team. He charged from the 11th starting spot to finish fourth in his debut in the car, after turning the fifth fastest lap in qualifying. He then was running in the Top-10 the following night when a fuel nozzle came off igniting a small fire that ended his night. Dollansky made the dash in the finale of the World Finals and was fast every time he hit the track.
"I was pretty happy with what we had down there at Charlotte," he stated. "Our cars felt good and our motors felt good. I just wanted to get this team strong and ready to run in 2010 and to run those two races definitely helped us make a few decisions as we moved forward. We're definitely pleased with what we have going on and what we are putting together with cars and everything. The crew is working very hard. Things are coming together very well."
Dollansky has veteran crew chief Mike Woodring back with him this year turning the wrenches along with long time crew member Lester Groves. Dollansky has teamed with Woodring in the past and the duo has won 11 World of Outlaws races together, including a career-best eight in 2008.
"Mike and I have know each other for a long time and raced together quite a bit," said the former Gumout Series champion. "I definitely enjoy racing with and working with him. He works very hard and does a great job. He has done a great job getting this team together and ready to go along with Lester (Groves). They are up there in Minnesota in all the snow working hard and doing a great job. This is a good team as far as the nucleus of people that is involved, with Tod Quiring from Big Game Treestands, as well as Karavan Trailer and Aggressive Hydraulics. Everyone is pulling in the same direction."
The team is operating out of Dollansky's shop in Princeton, Minnesota, which he built a few years ago. They'll have a short tow a couple of times in 2010, as the World of Outlaws return to North Central Speedway in Brainerd, Minnesota on July 3, as well as competing at Deer Creek Speedway in Spring Valley again on September 18.
"It sure makes it nice logistics-wise for us," noted Dollansky, when asked about being based out of his shop. "That's where I am from and built a shop to house a race team out of. We have everything in-house and are working on things there, and that definitely makes it nice. It's nice to be able to have that and everyone is pretty excited about the upcoming season."
For the fourth consecutive year Dollansky and his wife Julie will promote the event at the historic Clay County Fair Speedway in Spencer, Iowa. Another large crowd was on hand last season for the race, which saw Jason Meyers take the lead from Joey Saldana on the last lap to snag the win. The event also featured a pit crew challenge that saw teams change a front axle against with the Top-three finishers each receiving a cash prize and all participants receiving a prize. One change in the event this year is that it has shifted from its traditional Wednesday date after the Gold Cup to Friday, September 17, which will again be during the annual Clay County Fair.
"We're pretty fortunate with that event," noted Dollansky, whose wife Julie hails from Spencer, Iowa. "We have the Fair Board that is involved and all the personnel and resources that they have. With the fair going on at the same time as well, that helps. It's definitely a big undertaking, but it's something that we enjoy and it's great for the fans as well."
The 2010 season will take Dollansky and the Big Game Motorsports team to well over 40 tracks from coast-to-coast and three Canadian Provinces. Dollansky has finished seventh in points in each of the last three seasons, after a career-best runner-up finish in 2006, as he chases his first World of Outlaws title.
"You have to be prepared for the long haul," stated the veteran when asked what it takes to be in contention for a title. "You have to be ready when the schedule picks up and that is what we are working on right now to be prepared all the way through top to bottom. Getting a strong start to the year is very important as well. We're working very hard right now to do that and to contend for a championship this year. I feel real good about the team we have assembled and am very excited to get the season going."
Dollansky is currently in the midst of an extended racing tour of Australia, after also competing in New Zealand earlier in the off-season. He picked up a win at Premier Speedway in Warnambool, Victoria, Australia on New Year's and will spend a couple of more weeks Down Under, including competing in the Grand Annual Classic.
---
---