Wed., Dec. 7, 2011
Gregoire fills two vacancies on Fish and Wildlife Commission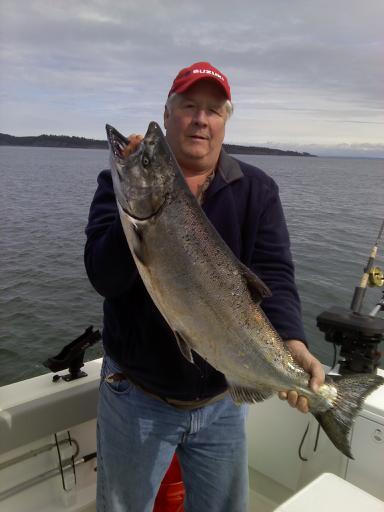 WILDLIFE MANAGEMENT -- Larry Carpenter, a Mount Vernon boat dealer and long-time sportfishing enthusiast, and Jay Kehne, an Omak conservationist, sheep farmer and hunter, have been appointed to vacant positions on the Washington Fish and Wildlife Commission.
The commission is a nine-member panel that makes policy for the state Fish and Wildlife Department and sets rules such those for hunting and fishing seasons.
The announcedment was made today by Gov. Chris Gregoire's office.
Carpenter is likely to be a strong voice for salmon and steelhead sportfishing.
Kehne likely falls in the category of wolf advocate, considering he's the Okanogan outreach coordinator for Conservation Northwest, but he has a well-rounded resume of credentials.
Here's some insight from a "Living with Wolves" program report by Scott Sandsberry of the Yakima Herald-Republic.
During his 31-year career with the U.S. Department of Agriculture's Natural Resources Conservation Service, Kehne's worked to provide conservation assistance to farmers and ranchers. He's worked with conservation easements involving counties as well as the Washington Department of Fish and Wildlife.
He's a member of the Rocky Mountain Elk Foundation and Mule Deer Foundation.
Kehne is the replacement for Spokane's George Orr, who retired from the commission at the end of his term a year ago.
---
---