Mon., Feb. 13, 2012
Idaho hunter kills sibling to wolf OR-7 that claimed fame in Oregon, California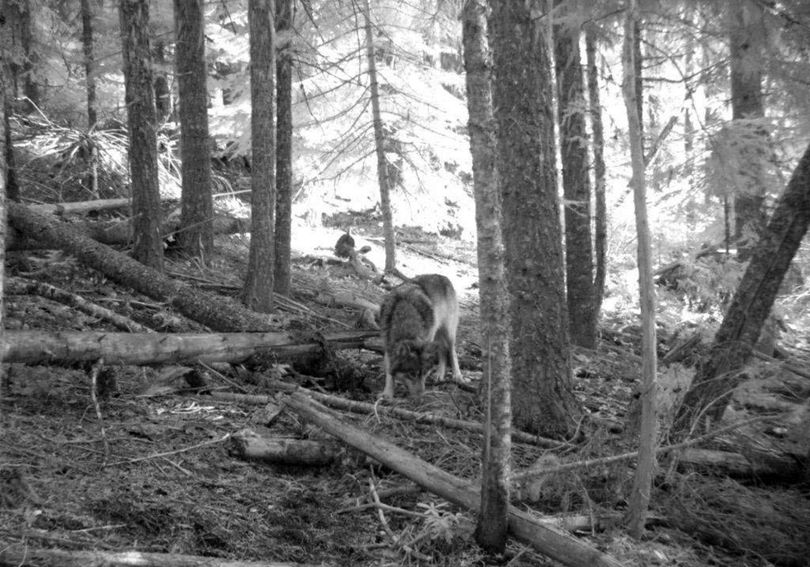 ENDANGERED SPECIES -- An Idaho hunter shot and killed a collared male
gray wolf
from the beleaguered Oregon Wenaha Pack on Feb. 2, according to
a report in the Oregonian
. The wolf was killed near Emmett, Idaho, between Boise and the Snake River.
The wolf, dubbed OR-9 for being the ninth radio-collared wolf in Oregon, had left Oregon last July, two months before his Imnaha pack relative -- the more famous OR-7 -- began an epic 1,000-mile trek west to Crater Lake and then south into California where it's been hanging out in Lassen and Shasta counties.
California Fish and Game has set up a website to follow wolf OR-7.
About that time, Oregon wildlife officials handed down a kill order on the Imnaha pack's alpha male sire and a sibling of OR-7 for attacking cattle. The order remains on hold pending resolution of a lawsuit by conservationists.
The Idaho hunter shot the wolf near a cattle feedlot and winter calving area, Mike Keckler, spokesman for the Idaho Department of Fish and Game, told the Oregonian. Idaho's wolf hunting season runs through March.

OR-9 was born to the alpha female of the Imnaha pack, Oregon's first wolf pack. He was collared Feb. 26, 2011, east of Joseph in the Grouse Creek area when he was about 1 1/2 years old and weighed 90 pounds.

---
---