Mon., Aug. 25, 2014
Correction: Huckleberry Pack can't be sorted by color
ENDANGERED SPECIES -- I have confirmed an error in my Sunday evening report regarding the helicopter gunning operation to kill some wolves in the Huckleberry Pack that have killed at least 22 sheep and injured at least three more in six separate incidents on a flock of 1,800 sheep in southern Stevens County since Aug. 14.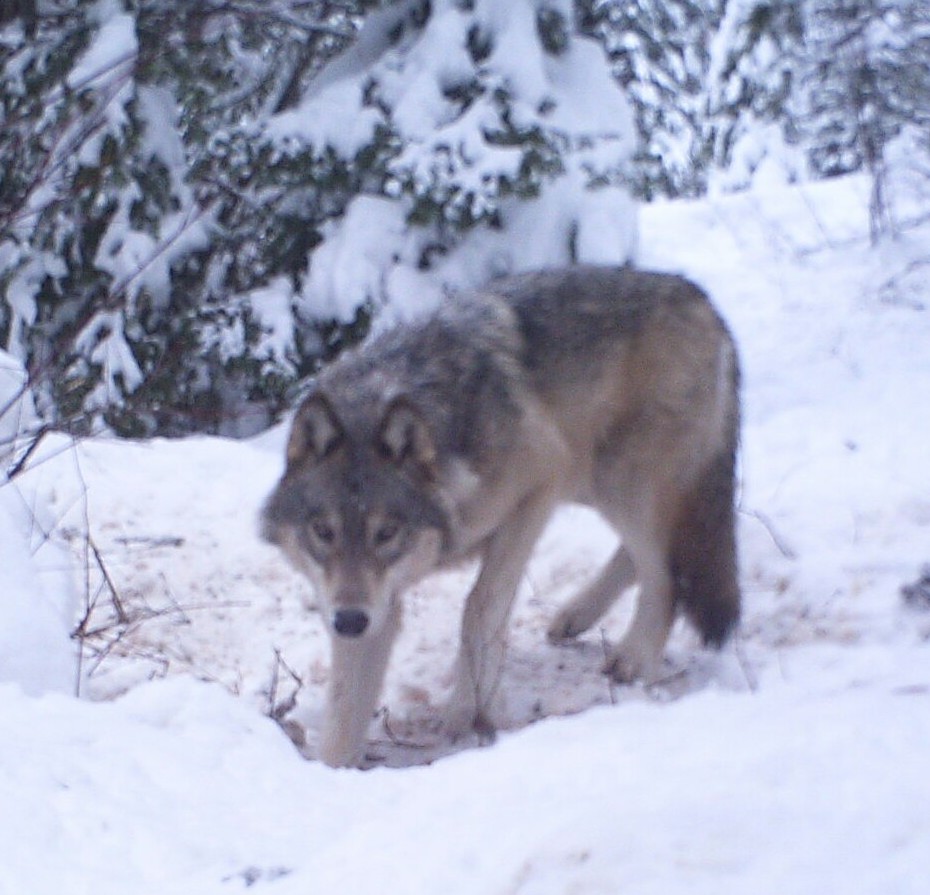 Correction: My original report quoted the unofficial source as saying the adults are black and the juveniles are light-colored and that helicopter gunners would try to use those colors to help them target the younger wolves. The source said that by avoiding shots at the adults the agency would try to protect the breeding pair and the pack's integrity.
Washington Fish and Wildlife officials called and said that is not true and at least one source who has photos of the Huckleberry Pack confirms that the animals are mixed colors... in other words, it's not a black and light situation.
The collared alpha male is gray, for instance (see photo).
The pups are different colors as seen in this video posted on the WDFW website (below).
Today, state Fish and Wildlife officials confirmed that efforts were continuing to find and remove up to four wolves from the pack. A federal wildlife agent contracted by WDFW killed one wolf on Saturday, as I reported Sunday night on information from the unofficial source.
No information has been released on whether more wolves were killed today, Aug. 25. Wolves are protected by state endangered species laws in Eastern Washington except in cases when they pose a danger to people or domestic animals.
Fish and Wildlife officials in Spokane said they were not aware that Director Phil Anderson had received information that agency staff in the field were in some sort of danger, as reported to me by the unofficial source. So I cannot confirm or correct that statement.
---
---