Tue., Oct. 21, 2014
Mt. Spokane ski area expansion meeting Nov. 19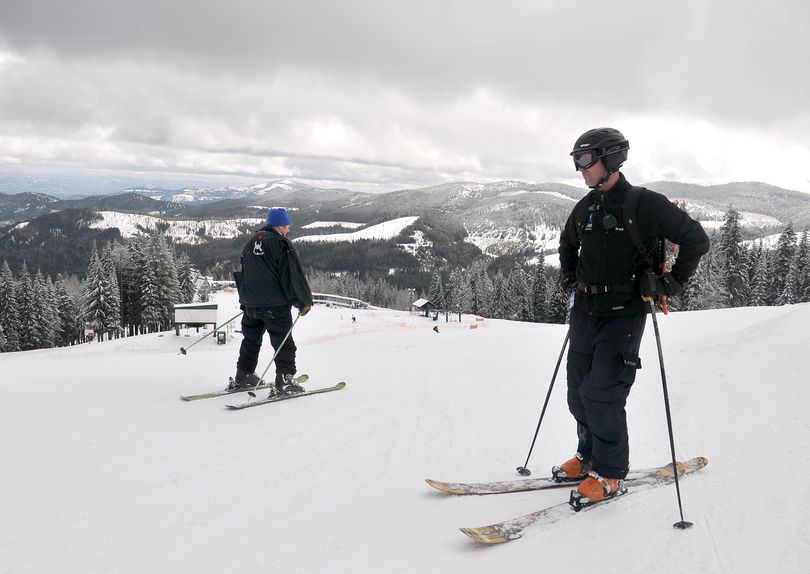 STATE PARKS -- The controversial proposal to expand the downhill ski area at Mount Spokane State Park will get another public hearing in Spokane Valley next month.
The Washington State Parks and Recreation Commission has announced a special evening public meeting to take testimony about land classification options that could impact the expansion proposal.
The meeting is set for 6:30 p.m. on Nov. 19 at Center Place Recreation Center, 2426 N. Discovery Pl.
"This will be the only opportunity for verbal public comment on the Mount Spokane issues prior to the Commission's decisions on land classification and the proposed expansion at Mount Spokane at a regular meeting in Spokane the following day," the commission says in a media release.
In 2010, Mount Spokane Ski and Snowboard Park pared down previous plans and requested an expansion of the concession's ski area by about 279 acres. The proposal involves adding one lift.
Nov. 14 is the deadline for written comments to the commission before its meeting. Email comments to Commission@parks.wa.gov.
The options the commission will chose from are spelled out online at 1.usa.gov/1u0NSOA.
This draft Environmental Impact Statement includes a previous round of public comment received through Sept. 30.
In 2010, Mount Spokane 2000 approached the Commission with a conceptual proposal to expand skiing into approximately 279 acres of an 800-acre portion of the park known as the Potential Alpine Ski Expansion Area, an area that has not been assigned a land classification.
Options to be considered by the Commission on Nov. 20 include the following land classifications and associated potential development options:
Natural Forest Area: Would allow no ski lift development and would limit recreation activity to Chair 4 Road as well as to a portion of a summit road and an existing mountain biking trail
Resource Recreation and Natural Forest Area: Would allow alpine skiing as a conditional use with no lift or formal runs constructed and limited clearing of downed or damaged trees to reduce hazards for backcountry skiers
Recreation, Resource Recreation and Natural Forest Area: Would permit ski lift development and runs and would provide for more vegetation clearing within the area designated Recreation, while offering a higher level of resource protection in the Resource Recreation portion and no development within the Natural Forest Area.
---
---