Tue., June 16, 2015
Walla Walla pilot prosecuted for landing plane in wilderness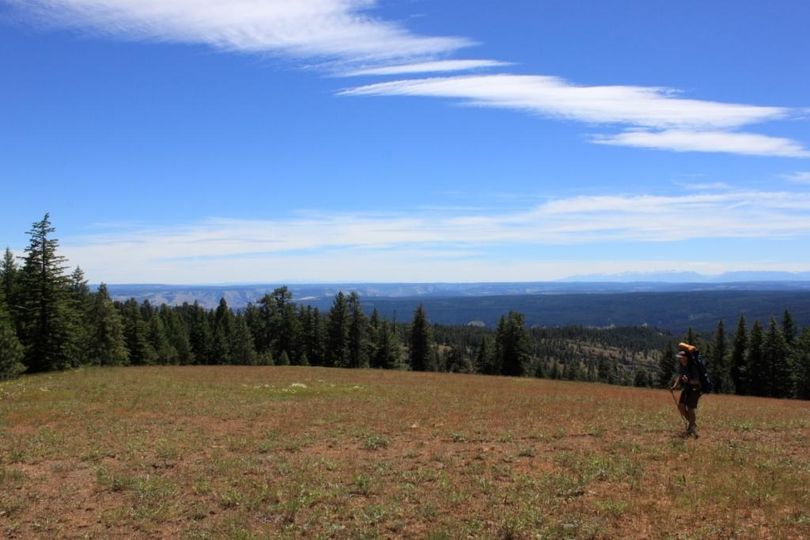 UPDATED 3:20 p.m. on 6/12/2015 with info on fine.
PUBLIC LANDS -- A tip from elk hunters has led to prosecution of a Walla Walla man for landing his private aircraft in the Wenha-Tucannon Wilderness, where motor vehicle use is prohibited.
Brent Dawson recently plead guilty to illegally landing his airplane on Smooth Ridge during the fall of 2013 and again in 2014. Smooth Ridge is in the wilderness area of the Blue Mountains, says Michael C. Ormsby, the United States Attorney for the Eastern District of Washington.
According to information disclosed during court proceedings, in the fall of 2014 a group of hunters, deep in the wilderness, observed an airplane flying low and landing in a meadow on Smooth Ridge. These hunters were upset, says the report signed by Joseph Harrington, first assistant U.S. Attorney.
Forest Service Law Enforcement Officer Austin Hess reported this was the second year an individual had accessed the wilderness using the same airplane, with the plane's tail numbers being removed in 2014.
The hunters reported that they had spent time and energy accessing this remote, secluded area of the wilderness to hunt, only then to discover that Dawson simply flew his plane into the area. One of the hunters reported the incidences and ultimately received a cash reward for his cooperation in the investigation.
Photos and detailed description of events provided by the hunters led to the identification of Dawson as being the owner of the plane.
"Federal Wilderness lands are a treasure – especially here in the Northwest," Ormsby said.
The crime of operating a motor vehicle in the wilderness is a Class B misdemeanor that has a maximum fine of $5000 and 6 months in jail.
However, Dawson was fined only $200, Harrington said.
The 1964 Wilderness Act defines "Wilderness" as areas where the earth and its communities of life are left unchanged by people, where the primary forces of nature are in control, and where people themselves are visitors who do not remain. Wilderness act regulations prohibit the use or operation of motorized or mechanized equipment within a designated Wilderness Area.
The investigation was conducted by the United States Forest Service. The case was prosecuted by Legal Intern Corey Sewell and Assistant United States Attorney Tyler H.L.
---
---