Thu., Nov. 12, 2015
Elwha River restoration update open to public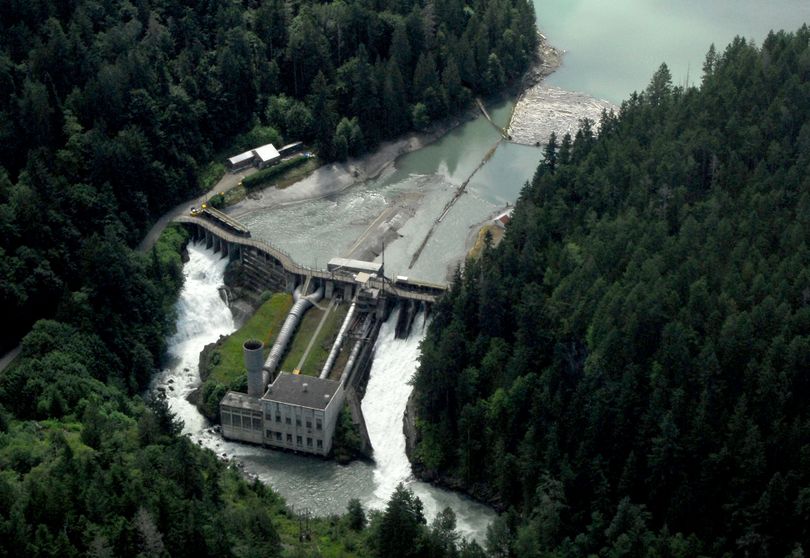 RIVERS -- The first public gathering to report on restoration of the Elwha River since the last remnants of the dams were removed and upstream passage for salmon was restored is set for next week in Port Angeles.
The presentations would be worth the trip to the Olympic Peninsula for anyone following the restoration of free-flowing rivers.
The Elwha Research Consortium and Peninsula College will host a special public event at 6:30 p.m. on Thursday, Nov. 19, highlighting the science and researchers of the Elwha River dam removal.
The event will be held at the Pirate Union Building (PUB) on the campus of Peninsula College, 1502 E. Lauridsen Blvd., in Port Angeles.
Elwha researchers will be available for one-on-one discussions about their work, and scientific posters will be on display for viewing.
The award-winning documentary film, "The Return of the River," also will be screened. Local filmmakers John Gussman and Jessica Plumb will introduce the film, which documents the Elwha River dam removals.
The film recently won two awards at the Jackson Hole Wildlife Film Festival, a summit and celebration of wildlife and conservation media. The film was also recognized for Conservation Impact and received the Marian Zunz award for emerging filmmakers.
Following the film, a panel discussion with project scientists will provide additional opportunity for the community to discuss the research and science associated with these ground-breaking dam removals.
This event is free but advance registration is requested.
Other inquiries can be made to the organizing committee at info2015elwha@gmail.com.
Following is the trailer for The Return of the River:
---
---