Thu., April 14, 2016
Rock Lake boat launch improvements limited by ownership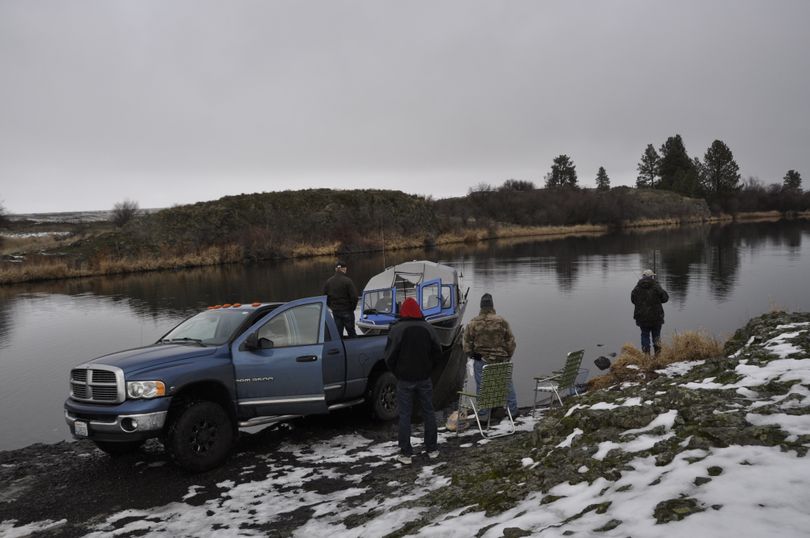 FISHING -- Why doesn't the state improve the public boat launch at Rock Lake, a popular trout and bass fishing lake in Whitman County?
That's the question several boaters asked after the Washington Fish and Wildlife closed the site for two days recently for improvements to the parking area.
"They didn't do anything to the boat launch, which has no ramp and is is terribly rough," said one angler who called in amazement that the state wouldn't make it better.
The reason is simple, officials say: The state doesn't own the site.
"The land around Rock Lake, including the public access site, is privately owned," said Madonna Luers. "State rules prevent us from doing any major development without a long-term lease or ownership. The way it is, we manage the public access on a year-to-year agreement with landowner."
The recent improvements were made with an offer from the landowner to do some grading if the agency would provide gravel, she said.
"We would love to own it and put in good ramp, but we don't own it," she said.
---
---