Thu., Feb. 18, 2016
State's official wolf packs status report coming in March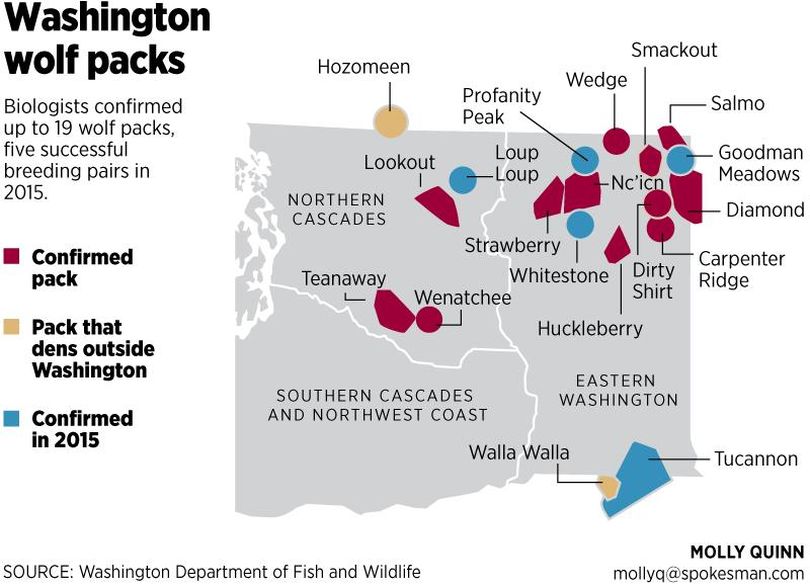 ENDANGERED SPECIES -- Wolf recovery in Washington is leaving some people with a lingering hangover.
But instead of digging in heels on one end or the other of wolf sentiment, some people are stepping up to work out livable solutions.
The map graphic above shows unofficial listing of wolf packs in Washington as revealed in 2014 and 2015 and compiled by The Spokesman-Review.
The official listing of wolf packs, territories and breeding pairs through the end of 2015 is being compiled by state Fish and Wildlife biologists and and will be released at the Washington Fish and Wildlife Commission meeting on March 18-19, 2016, in Moses Lake.
Changes are expected, officials said.
---
---