Mineral Ridge trail offers wintry view of Lake CdA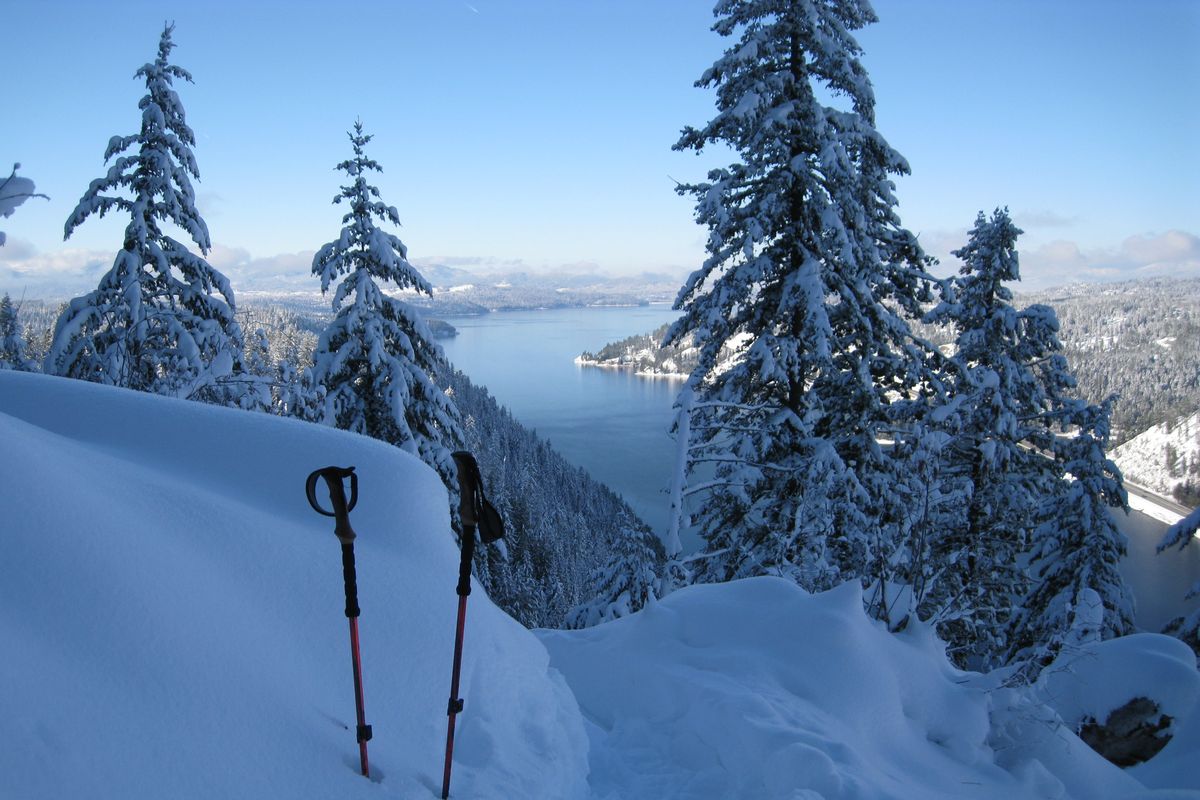 TRAILS -- Winter trails and snowshoeing routes in the region were at their wintry best over the New Year holiday. This week's new snow will "refresh" the scenery.
Following is a report on Mineral Ridge Trail in the Wolf Lodge Bay area of Lake Coeur d'Alene from Lynn Smith of the Spokane Mountaineers ... (Incidentally, at least 90 bald eagles continued to hang out and feed on spawning kokanee in the bay last week):
Mineral Ridge has the best snow conditions in years! The trailhead parking lot is well maintained for the eagle watch activities and the main Mineral Ridge loop is being heavily hiked. The loop trail is compact snow now and can be done in hiking boots, though traction devices make it easier. The upper Wilson Trail and Lost Man Trail (photo) spur that takes off from the ridge is lightly used and has true snowshoe conditions. The one mile spur would be hard doing without them.

An interesting aside, on the ridge leading to the Wilson Trail there was a huge old growth Douglas Fir that was toppled by the recent winds. BLM sectioned a trail passage through it so with reading glasses and place holder tacks (removed), I did an annual ring count. The tree was around 266 years old. Green tacks show century rings and the blue tack locates historic damage that can be traced most of the way around the trunk. Math time, it happened about 105 rings before present. 2015 - 105 = 1910! A piece of North Idaho history.
---
---