Mon., Nov. 7, 2016
Mountain lion gives Idaho officer rare video op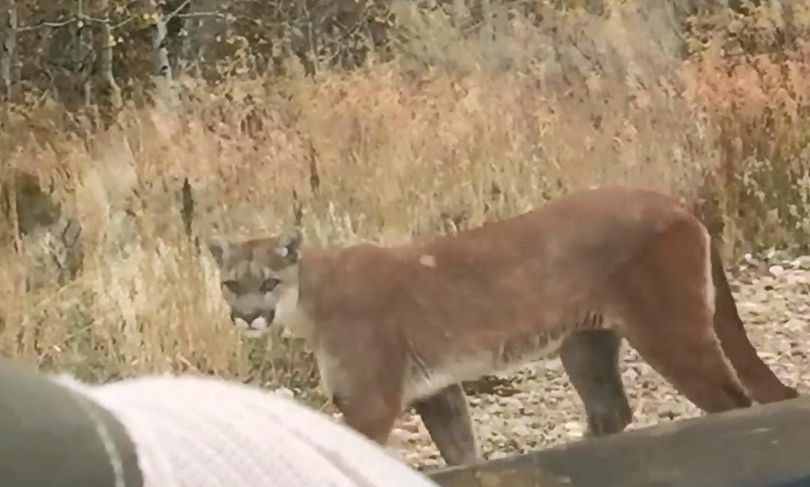 WILDLIFE -- An Idaho Fish and Game Department conservation officer says good timing and bad mobile phone coverage contributed to a rare, casual opportunity to capture video of an unalarmed mountain lion.
Officer Rob Howe was on the phone recently getting directions from fellow officer Andrew Sorenson to prominent point where he could observe elk hunters when he started losing reception, which is common in the mountains, so he moved his pickup where the reception was better and caught a glimpse of something ahead, department officials say.
It was a mountain lion sauntering down the road toward him, and it was unconcerned about the parked truck.
Howe told Sorenson, "My God, it's a mountain lion," and Sorenson told him to disconnect and call him back.
Howe used his phone's video mode to record the moment.
During his 11 years working as a conservation officer, Howe has seen mountain lions treed by hunters and nuisance cats caught in traps, "but that's the first one I've seen just roaming," he said.
Mountain lions are typically shy, reclusive and often go unnoticed, but they're found throughout Idaho, says Roger Phillips, department spokesman in Boise.
"I don't expect that to happen again," Howe said. "It's kind of a once-in-a-lifetime thing," he said.
---
---