Mon., Jan. 30, 2017
Bills seek to reform suction dredging in Washington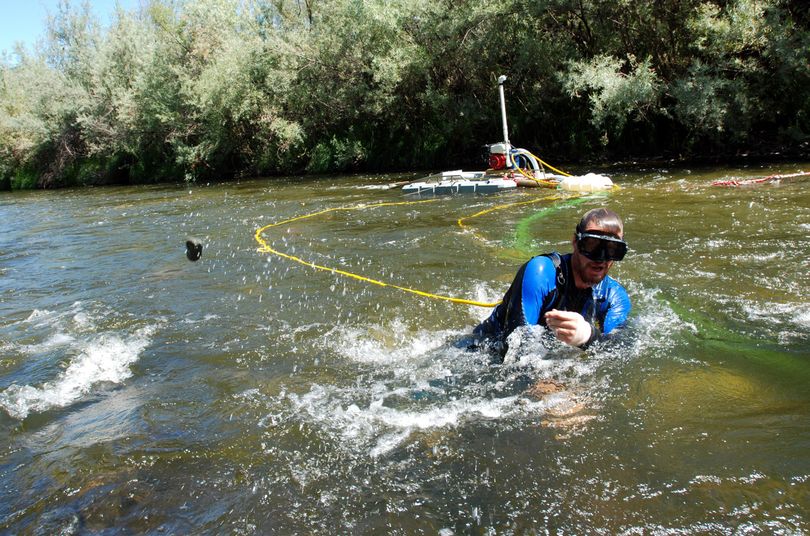 RIVERS – Two bills in the Washington Legislature seek to reform suction dredge gold mining and improve protections for salmon and water quality.
Suction dredge mining uses large, gas-powered vacuums to suck-up gravel on the bottom of rivers and streams in search of gold impacting fish spawning areas, rivers, and water quality.
"Washington continues to stall while neighboring states adopt laws protecting endangered fisheries and water quality from damages caused by suction dredge mining," said State Representative Gael Tarleton (D-Ballard).
The bills are HB 1106 and HB 1077.
Washington State currently allows suction dredging and other forms of motorized mineral prospecting without tracking or monitoring, including in areas that have been designated as critical habitat for our threatened and endangered salmon, steelhead, and bull trout.
Trout Unlimited and other conservation groups cite the risks of this approach given the hundreds of millions of taxpayer dollars invested in Washington's watersheds on salmon and steelhead recovery and habitat restoration in recent years.
California and Oregon no longer allow this activity, and Idaho regulates it strictly under the Clean Water Act. Miners that have been displaced from other West Coast states due to recently tightened regulations are now flocking to Washington State, Trout Unlimited says.
Tarleton introduced House Bill 1106, which would require miners to comply with the Clean Water Act to reduce water pollution when mining. Rep. Joe Fitzgibbon (D-Seattle) introduced House Bill 1077, to increase protections in environmentally sensitive areas by requiring better permitting and monitoring for motorized mining. Non-motorized mining would be exempted from any increased restrictions.
---
---