Thu., Nov. 16, 2017
Idaho Trails Association on a roll; seeks new members to keep momentum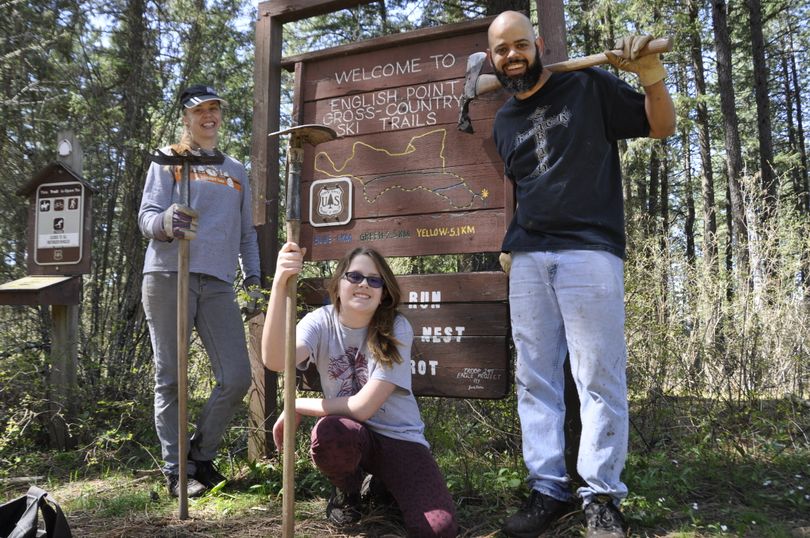 TRAILS -- A statewide non-profit outdoor service group is looking for more members to achieve its simple goal of keeping Idaho's nonmotorized trails open and usable.
The Idaho Trails Association is looking for more members to join trail building and maintenance projects next season, said North Idaho resident and long-distance hiker Tom Dabrowski.
Founded in 2010, ITA volunteers have completed 21 projects in 12 parts of the state, he said. A total of 215 volunteers contributed more than 5,175 hours of field work time on 103 miles of trail, sawing more than 1,000 logs off the trails, fixing water bars, cutting back brush and repairing trail treads, he said.
The volunteers coordinate with government trails crews to spread out the work and cover more trails, he said.
Idaho has 10,000 miles of non-motorized hiking trails on public lands that lead visitors to some of the most beautiful parts of the state, he said. "Unfortunately, funding for the care and upkeep of the trails is far short of what is needed to keep them open and usable," he added.
"This year, ITA also expanded the types of trail work they do trail by conducting, for the first time, digital trails inventory and monitoring in the Gospel Hump and Seven Devils Wilderness areas. ITA volunteers hiked 167 miles of trail, inventoried 118 campsites, and developed and used smart phone apps to digitally map 56 user trails. The methods developed can now be used in other areas of the state to better understand the great recreational resources available to hikers using their public lands."
ITA is seeking members from within the state and elsewhere to help continue and expand this great work by signing up as a member. The tax-deductible donations will help ITA complete even more work projects in 2018, he said.
Info: www.IdahoTrailsAssociation.org
---
---