Boyfriend in fatal crash gets 15 years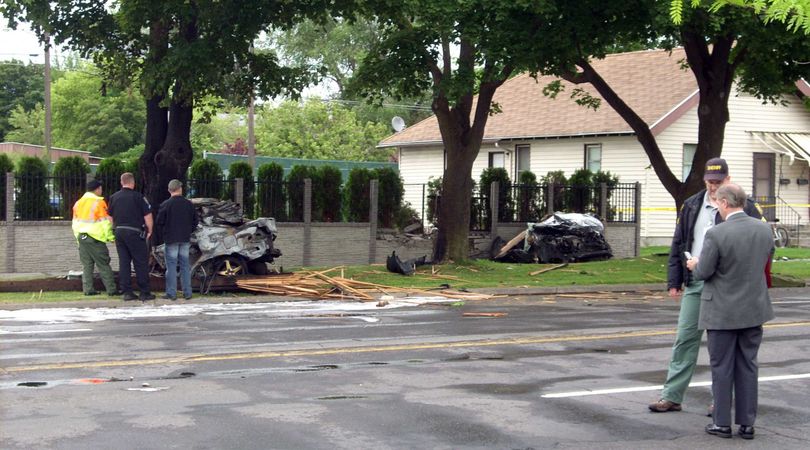 A Spokane man involved in a carjacking that led to a fiery crash that killed his girlfriend has been sentenced to 15 years in prison.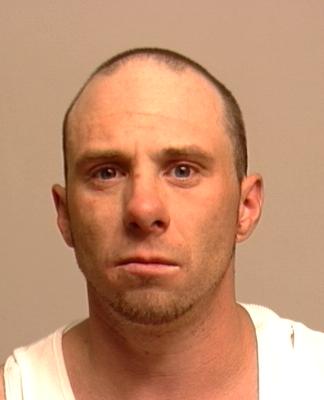 Michael L. Olson, 32, pleaded guilty to first-degree robbery and two counts of tampering with a witness and was sentenced recently to 180 months in prison by Spokane County Superior Court Judge Greg Sypolt.
Olson was arrested in June 2009 after Marjorie A. "Amy" Harrigan, 24, died when she was thrown from a carjacked 2002 Acura RSX during a police chase on Indiana Avenue just east of Ruby Street.
The Acura struck a tree and ripped in two (pictured above); authorities said Harrigan, who was driving, was killed instantly.
Police say the couple stole the car after meeting its owner, Christopher T. Fuller, at Ace's Casino and asking him for a ride to retrieve a borrowed pickup.
The two assaulted Fuller and forced him out of the vehicle near Perry and Cataldo streets. Police spotted the Acura and the truck driving on Nettleton Street near Euclid Avenue, and both took off at high speeds.
Harrigan crashed and died; Olson escaped in the truck but was arrested later that night.
A few months later, police seized letters from his mother's home that were written by Olson and apparently discussed plans to kill Fuller. Detectives said they learned from Olson's cellmate that Olson wanted him to kill Fuller, which led to the witness tampering convictions.
Olson had previous felony convictions for drugs and theft. He was sentenced Dec. 17.
---
---