Tue., July 17, 2012
Man shot in April arrested at CdA Casino
A man shot in what police believe was a drug-related incident on Spokane's South Hill in April was arrested today at the Coeur d'Alene Casino for a brutal assault in Adams County.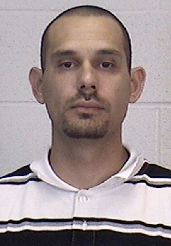 Arthur Frank Cardenas, 33, has been wanted since July 11 on a $500,000 warrant for charges of first-degree robbery and first-degree assault.
A casino security officer saw him today about 5 a.m. and requested assistance from tribal police as surveillance employees watched Cardenas walk back to his room through the cameras.
U.S. Marshals arrived to help arrest Cardenas, who has been described as a gang leader. He was taken into custody about 9 a.m.Police found drugs and weapons in his room and arrested four other people. Their names have not been released.
"This arrest is the result of great work by one of our very own tribal police officers and a collaborative effort with the U.S. Marshals to bring Cardenas in. I'm very proud of our guys and appreciative to the U.S. Marshals for their cooperation," Coeur d'Alene Tribe Police Chief Cody SiJohn said in a prepared statement.
Cardena's friend Alicia Maria Favro was indicted just two weeks ago on a felon in possession of a firearm charge in U.S. District Court in Spokane.
Favro, 42, faces up to 10 years in prison if convicted of possessing a chrome Walther semi-automatic .380 caliber handgun that was found in her purse when she tried to go through security at Providence Sacred Heart Medical Center in April. She's in custody at the Spokane County Jail.
Cardenas' gunshot wound back in April was not life threatening. A medic who treated him was severely burned by a chemical substance while treating Cardenas. Police didn't find toxic substances in Cardenas' car, but they did find large amounts of cash and methamphetamine.
Favro told police she went to Northern Quest Casino with Cardenas after he won $3,000 gambling in Moses Lake, according to court documents.
---
---