Tue., June 19, 2012
4th suspect arrested in '09 home robbery
A fourth suspect has been arrested in a gunpoint home-invasion robbery that occurred nearly three years ago.
Travis J. Kulhavy, 28, is accused of robbing four people at a home in the 500 block of East Garland Avenue on Oct. 8, 2009.
Co-defendant Brian L. Gilliam, 28, was sentenced to five years in prison last week.
He and Maurice D. Lofton, 31, (pictured) who pleaded guilty in May 2010 to felony riot, helped police identify Kulhavy and Nicole A. Thompson, 21, as the final suspects in the r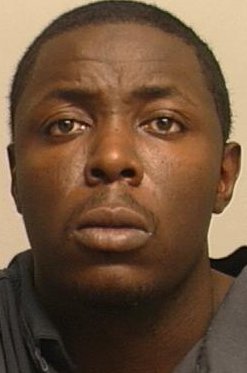 obbery during interviews in late December and in January.
Thompson pleaded not guilty to the charges in May and is out of jail awaiting an August trial. Kulhavy had been wanted on a $150,000 warrant since May 3. He was booked into the Spokane County Jail Friday afternoon.
The incident began when a woman believed to be Thompson knocked on the front door and asked to use a telephone. Two men then appeared and one used a handgun to strike a man who exited the home and force him back inside. That man was forced to kneel down on the floor in an "execution-style position" as his wrists and ankles were bound with duct tape, according to court documents.
Three other people in the home also were restrained with duct tape and two were beaten with handguns. The robbers asked about drugs and money as they stole a duffel bag of marijuana, as well as cell phones, DVDs, a PlayStation and jewelry.
Police tracked one of the phones to the area of 200 E. Wedgewood Ave. the night of the robbery, where they arrested Gilliam and Lofton.
Gilliam described one of his accomplices as a woman named NIkki who had a tattoo that said "GD" and included a pitchfork.
Thompson showed detective Jeff Barrington that tattoo during an interview in March. "GD" is short for Gangster Disciple. Thompson told Barrington she was present during the robbery but "I did no harm. I didn't hurt no one. Travis did everything. All I did was get the door open," according to court documents.
Kulhavy and Thompson are charged with four counts of first-degree robbery, four counts of first-degree kidnapping, three counts of second-degree assault and single counts of first-degree burglary and conspiracy to commit first-degree burglary.
Lofton was given the plea deal after the victim failed to identify him in a police lineup. He told Superior Court Judge Maryann Moreno at his sentencing that "I was just at the wrong place at the wrong time. I was messing around with the wrong friends." Read more here.
---
---