Fri., March 2, 2012
Man sought on gun, robbery charges
A man accused of a gunpoint robbery last May is wanted by Crime Stoppers after failing to show up for court.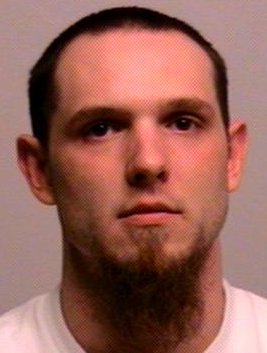 John Gibson Dean, 30, was to begin trial this week on robbery and gun charges, but he never showed up for a pre-trial haring last week and a $200,000 warrant was issued for his arrest.
Dean is accused with Jeremy L. Standon of robbing three people of money, jewelry and electronics after being allowed inside the home at 1415 N. Post St. May 9.
Spokane police paid a confidential informant $100 for information that helped identify the men as suspects. Standon, who is in jail, is to begin trial March 19.
Dean had a Glock 22, .40 caliber semi-automatic pistol that was stolen in Wilbur, Wash., when he was arrested, which led to a felony gun charge.
Dean's criminal history includes convictions for riot, making false statements, refusing to cooperate, forgery, theft, harassment, obstructing an investigation
Dean, 6-feet tall and 185 pounds, last gave an address in the 5000 block of East Sharp Avenue in Spokane Valley.
Crime Stoppers on Thursday offered a reward for tips that lead to his arrest. Anyone with information his current location is asked to call 1-800-222-TIPS or submit tips online.
---
---