Gonzaga wins injunction against Daiquiri Factory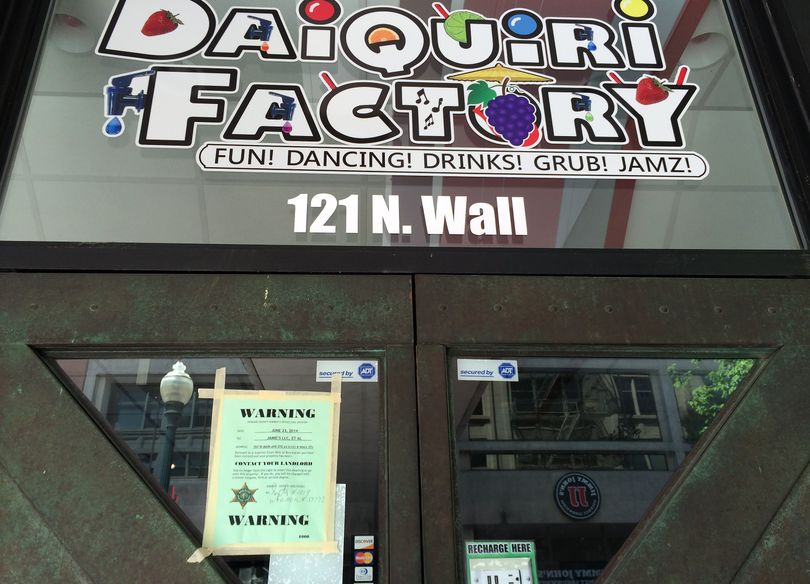 Gonzaga University won a legal victory this week over the owner of a now-shuttered controversial downtown bar that was illegally using the school's trademarks.
U.S. District Court Judge Lonny Suko entered a permanent injunction Thursday barring Jamie Pendleton, owner of the Downtown Spokane Daiquiri Factory, from using the school's trademarks in future promotions for the bar. Suko entered the decision after the parties presented arguments at an hour-long hearing in Yakima last month.
Suko had previously ruled that Pendleton violated the Lanham Act, the federal law that enumerates trademark rights, when he appropriated Gonzaga's bulldog mascot and other university materials in promotions for the bar during the NCAA Men's Basketball Tournament last March. Pendleton argued that the trademarks in question were not currently registered with the U.S. Patent Office, but Suko found that there was still evidence people might mistakenly believe Gonzaga had given Pendleton its blessing to use its trademarks.
Gonzaga sued Pendleton in April, following months of protests over one of the bar's drinks called "Date Grape Kool-Aid." The drink name was later changed, but Pendleton's landlords successfully maneuvered to evict him last summer. Pendleton is currently appeal that decision to the Washington District III Court of Appeals. A hearing date has not been set in that case, but Pendleton has been given a deadline of later this month to lay his case before the court.
The bar's Facebook page has become active once again, where many of the arguments about the drink's name took place. A grinning Pendleton can be seen in one photo sitting on the bar's chairs, with promises the business would reopen this year. Another post has a link to the bar's appeal of its eviction, a 50-page document that can be read here.
Thursday's ruling effectively closes the books on Gonzaga's case against Pendleton. The school did not seek monetary damages from Pendleton. Another trademark case, brought by an Atlanta bar that also calls itself The Daiquiri Factory, will also be heard by Suko. That case remains open in federal court with no hearing date set, but the Spokane attorney representing the Atlanta bar requested to be removed from the case Friday, calling his relationship with the plaintiff "untenable."
---
---