Tue., Sept. 13, 2016
When your neighbor has chickens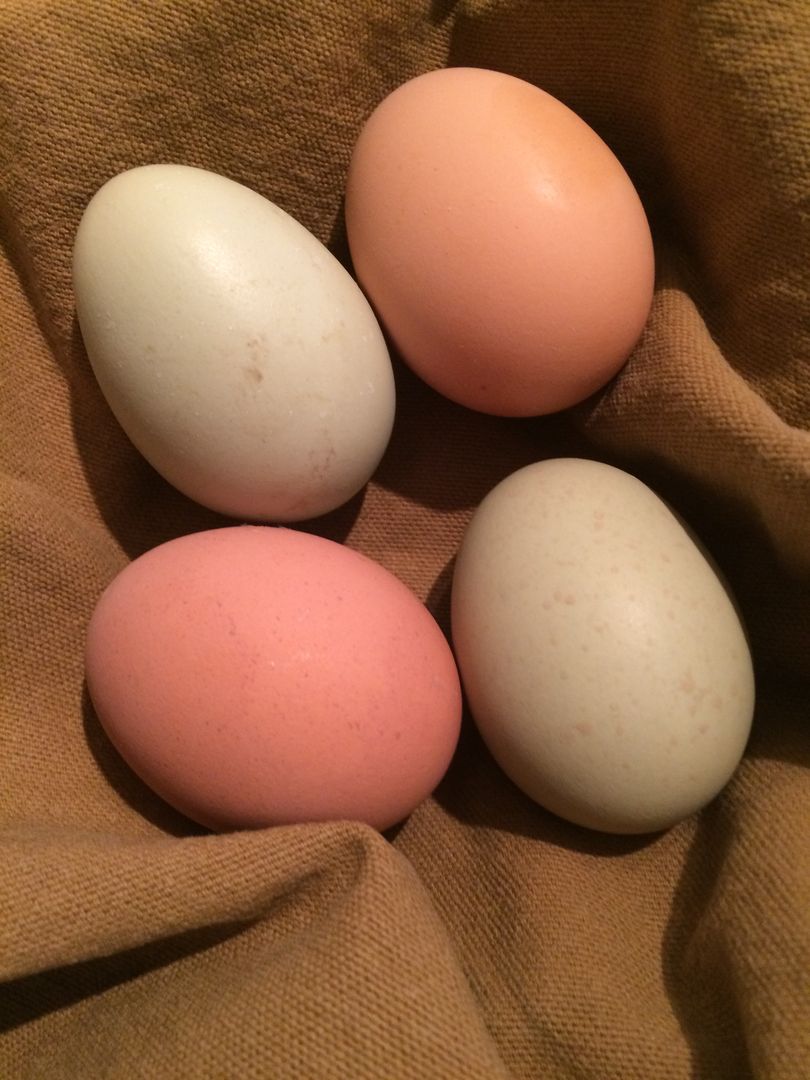 And she is willing to share...
She referred to these colorful offerings as "Easter eggs."
I posted this picture on Twitter last evening. Or I should say I tried to post it. Apparently some Twitter algorithm found these shapes potentially objectionable.
My takeaway: We are still a few months away from humans being completely replaceable.
---
---