Tue., Aug. 17, 2010
Last minute election details and tidbits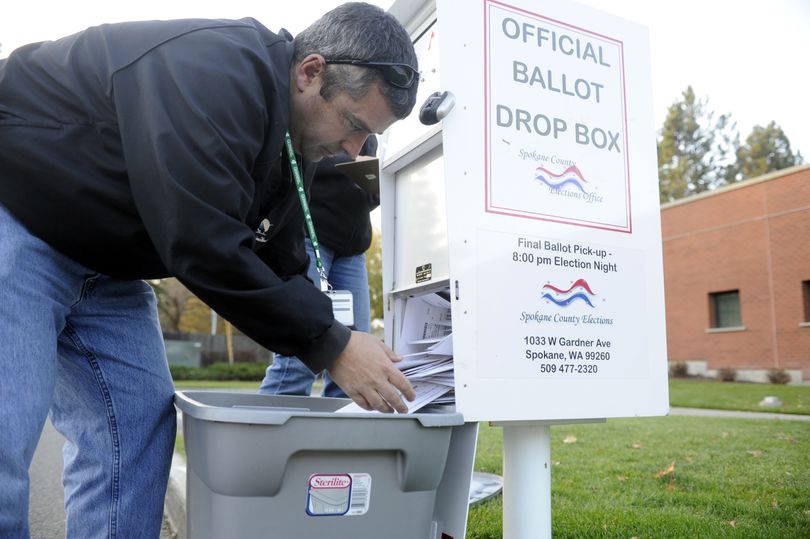 Spokane County Elections Manager Mike McLaughlin said he expects to post election results around 8:15 p.m. and doesn't expect further counting until Wednesday.
Check spokesman.com for election updates. We'll get them posted as soon as we get them.
One-third of ballots have been returned
The county received more than 14,000 ballots in the mail today. That takes the ballot return rate to 33 percent. Elections officials have guessed that turnout would be around 40 percent.
Election workers being watched
About 125 people this year volunteered to be election observers. About 80 are Republicans, and about half that many are Democrats, McLaughlin said.. One is independent. One represents the Louise Chadez campaign. A couple represent the Shelly O'Quinn campaign.
McLaughlin said observers bring "a second pair of eyes," and are appreciated.
"The more poeple we have who know the process, the better off we are," McLaughlin said.
More election parties
At the elections office casting his ballot Tuesday afternoon was Daryl Romeyn, former weatherman and current Democratic candidate for Congress. He said he plans to attend Chadez's election night party at Working Class Heroes and the official Democratic gathering at Toad Hall.
City Councilman Bob Apple, who is hoping to capture the state House seat of retiring Rep. Alex Wood, said his celebration will be held tonight at Churcill's Steakhouse.
---
---