Spokane Democrats sued over campaign reporting violations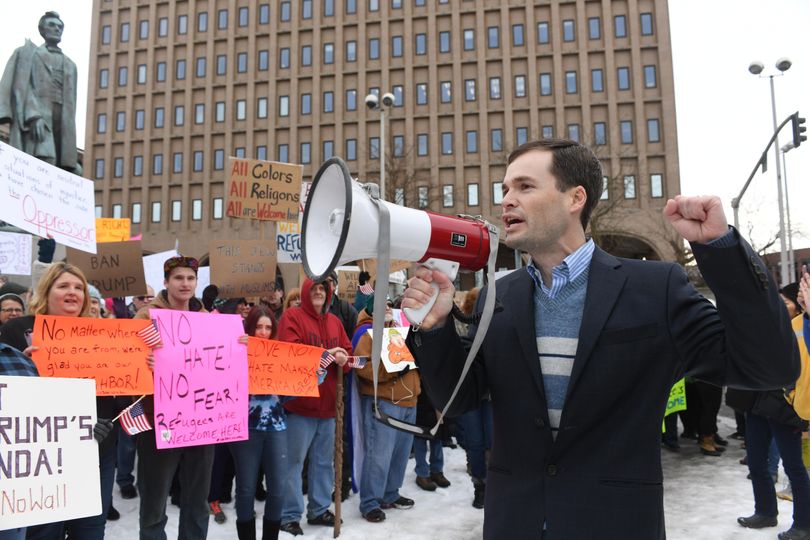 OLYMPIA – The Spokane County Democratic Party faces a lawsuit and possible fines for failing to report on time more than $100,000 in contributions and a similar amount in expenses.
The state Attorney General's office filed a complaint Friday against the county party, its former chairman and executive director Jim CastroLang and former treasurer Justin Galloway, which claims the party and its officials went for months without filing the proper reports to the Public Disclosure Commission. When they were filed, some reports were more than a year late.
Some reports have yet to appear, a press release from Attorney General Bob Ferguson said, and are now more than 500 days late.
The complaint lists some $104,000 in contributions and $110,000 in contributions that were not reported on time. The contributions came from political action committees for the Spokane Firefighters Union and the Washington Education Association, and from the Spokane Tribe. It also claims the party accepted more money from the Firefighters PAC than state law allows.
Required reports of contributions and expenditures weren't filed on time for the first nine months of 2016, with reports for January through May not filed until September, and July through September not filed until October. Later reports also missed deadlines. For all of 2016, the summary reports required by law were a total of 1,237 days late, the lawsuit says.
The civil lawsuit, filed in Thurston County Superior Court, is based on a citizen complaint from Glen Morgan, a former official with the Freedom Foundation, a conservative think tank, and who has filed more than two dozen complaints against parties and elected officials this year.
Andrew Biviano, the county party's current chairman, said the party has a new treasurer and a new financial oversight committee, and is working on bringing all of its delinquent reports up to date. It has, however, had some problems with its software system that is causing more delays.
"We have people working an enormous amount of time to fix the problems," Biviano said, while acknowledging it would have taken less time to file the reports properly, on time.
Galloway resigned last summer, and CastroLang tried unsuccessfully to add the treasurer's duties to his other responsibilities, Biviano said. CastroLang resigned as executive director earlier this year.
The attorney general's office and the PDC have been helpful in the party's efforts to update its reports, he said. The lawsuit does not propose an amount for a fine the court should levy, but any penalties would come out of the party's operating expenses.
Morgan, who filed the initial complaint, said Biviano seems unable to accept the fact the county party is still out of compliance, and the process has now become adversarial between the party and state agencies.Other Democratic organizations are able to use the same software, he said.
"He can only blame software for so long," Morgan said in an email. "I'm dumbfounded by the denial here."
---
---