Saturday's highlights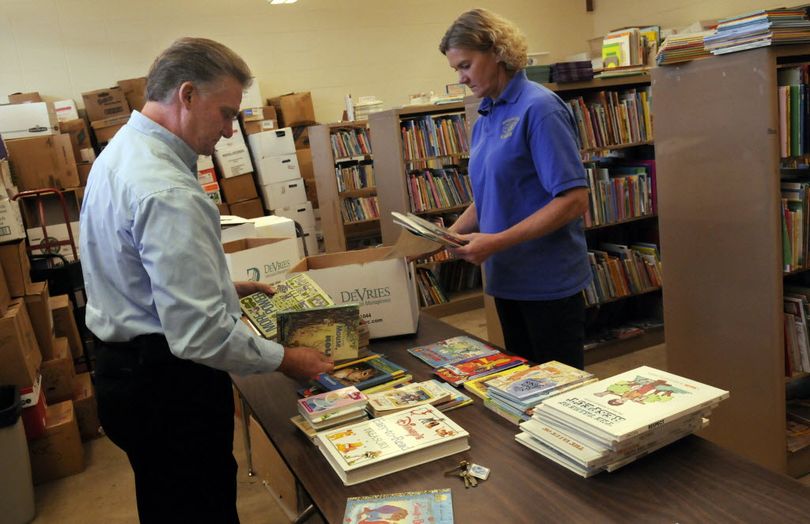 Mike Frucci and his wife Vicki sort through books at the Children's Book Bank at the old University High School. SR photo/J. Bart Rayniak
Good Monday morning, everyone. I have a few highlights from Saturday's Valley Voice in case you missed them. Reporter Lisa Leinberger wrote a story about a hidden gem, the Children's Book Bank. The bank allows teachers to come and pick out free books for their students. There have been more than 100,000 books distributed since 1997.
The Spokane Valley City Council agreed to accept grants for two road construction projects, the reconstruction of Sprague between Evergreen and Sullivan and the completion of Mansfield Ave. east of Pines. The Mayor is interviewing 12 applicants for the two vacant Spokane Valley Planning Commission seats. His recommendation for the appointments is expected at the Dec. 27 council meeting.
Correspondent Valerie Putnam has a report from the Millwood City Council meeting. Finances in the city are apparently not as dire as they first appeared, but the council did approve a 2 percent natural gas utility tax.
---
---