Today's highlights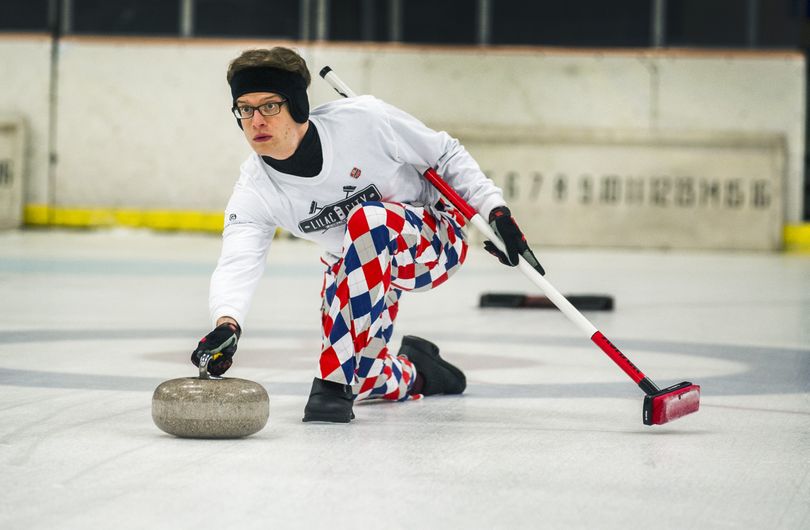 During curling practice at the Riverfront Park Ice Palace, Josh Engle throws a stone. For the first time in 30-some years, Spokane has a curling league. The new league is full of new curlers, with 80 percent of participants having never curled before. SR photo/Colin Mulvany
Welcome back. I hope everyone had a nice holiday. It's Thursday again, which means some highlights from today's Valley Voice. Spokane Valley Fire Department Chief Mike Thompson has announced plans to retire in March. The chief has overseen international accreditation, a regional ambulance contract and the construction of three fire stations and an administration building during his eight years leading the department.
Reporter Lisa Leinberger has another entry in the East Farms Diary. She has been a regular visitor at the school as the students focus on science, technology, engineering, art and math. This story is about the fourth-grade students' efforts at launching businesses selling various products.
Repoter Pia Hallenberg has an interesting story on the new Lilac City Curling Club. Curling is popular in Canada, but most of us only see it on television during the Olympics. The group is starting up a curling league even though many players don't have any experience. They're in it for the fun.
---
---