Saturday's highlights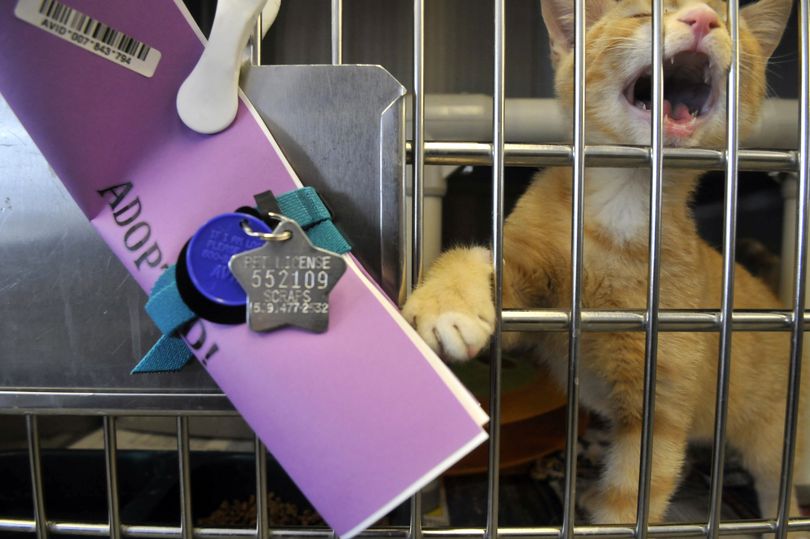 A kitten cries for attention after a staffer at SCRAPS placed adoption papers and a pet license on its cage Tuesday. SR photo/Jesse Tinsley
What is it about Monday mornings and fresh snow? Mondays also mean highlights from the Saturday Valley Voice, so here we go. Reporter Nicole Hensley has a story with some details about upcoming changes at SCRAPS as well as a look back at the organization's history. Can you guess what the most popular cat name is?
The Ambulance Service Board, which includes the Spokane Valley Fire Department as well as most fire departments and districts in Spokane County, has negotiated a contract extension with AMR that includes a $100 reduction in the base cost of an ambulance trip starting in February.
A Liberty Lake Police Officer had an interesting day last week when a fleeing suspect rammed his patrol car. The officer was unhurt, but the brand new police car was damaged. The suspect was arrested the next day in Spokane.
Nicole also has a story on a group of pickleball players that are looking for new blood. The majority of the players are seniors, but all ages are welcome.
---
---