Sat., Feb. 21, 2009
WSU battles Pauley's ghost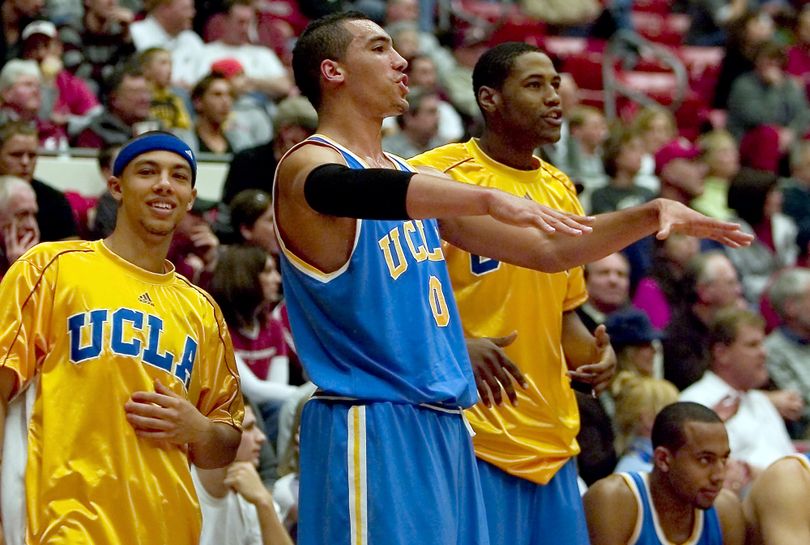 COUGARS
Understatement of the decade: Washington State doesn't have much luck in Pauley Pavilion. OK, now that's out of the way, let's look at today's game. Read on.
••••••••••
• Here's another understatement: WSU's postseason chances are pretty slim. That being said, and we'll use it as an argument later why the Cougars will be playing their freshmen more and more, there is opportunity in the way the schedule sets up. Every team Washington State plays from here on out in the regular season is ranked – UCLA, Arizona State and Washington – or playing as well as anyone in the country – Arizona. Such competition allows the Cougars to make a huge splash nationally if they can pull and upset or two. With such a win on their resume, one of the postseason tournaments would probably come calling, especially if the wins allow them to stay around the .500 mark.
But the only upset WSU has been able to post this season was against Arizona State in Tempe, and that one might have been more of a product of Klay Thompson having an career night and a good matchup for the Cougars. UCLA doesn't present that opportunity. The Bruins play pressure man-to-man, not zone like ASU. The UCLA bigs, especially Nik Dragovic, can shoot the 3, something the Sun Devils' posts just don't do. And Pauley Pavilion is not Wells Fargo. They make a little noise here. But there is a heck of a reward available if WSU puts together the type of game its capable of and upsets the Bruins.
• And it would even be better if Thompson, DeAngelo Casto, Marcus Capers, Mike Harthun and/or Charlie Enquist have a part in it. Just playing here has to help the youngsters down the road, but winning here, contributing here, having success here, would help even more. Remember the shooting exhibition Derrick Low put on here at the end of last year's game? There is no way he does that as a freshman and there's no way he does that without having played here a couple times before. With little chance of a postseason reward for the seniors, the Cougars need to start looking to next year and beyond. Every minute the young guys get here, at UW, against the Arizona schools, allow the coaching staff to make evaluations of what they need to improve, allow the players memories to draw on as the work over the spring and summer.
•••
• Well, we'll know more in a few hours. We'll post at halftime with an update then hit here again at the end of the game. Until then …
---
---