Sat., Jan. 30, 2016
All-star games are better viewed through the eyes of the young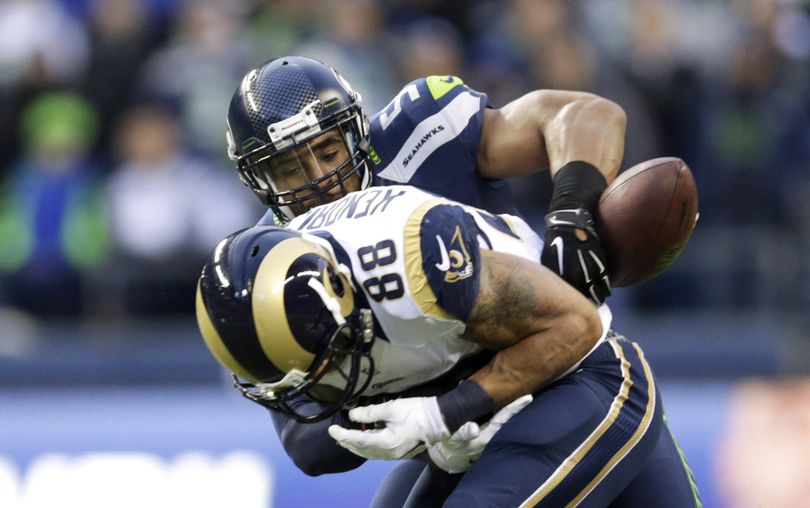 A GRIP ON SPORTS • Do you watch the Pro Bowl? Any professional all-star games? It seems to be the question to ask this weekend, so we'll ask. But we're not sure what the right answer is – or if there is one. Read on.
••••••••••
• As I've aged, I've come to the conclusion watching all-star games is another thing that is more for the young. I watched the Pro Bowl as a youngster, though it wasn't must-see TV. That was baseball's all-star game, the game in which my heroes played. Guys like Johnny Bench, Brooks Robinson, Sandy Koufax and, yes, Pete Rose. It was his hit on catcher Ray Fosse back in the day that seemingly crystalized the divide in professional all-star games. Are they exhibitions, a game in which the fans get to see their favorite players, or are they real competitions, in which one group of excellent players try to outshine another? The debate has never really been answered, though it's obvious these days professional leagues lean toward the former. The NBA all-star game lacks a certain something – cough, defense – as does the NHL's version. The Pro Bowl has added some wrinkles – mixing teams, for instance – but still doesn't feature the core of football, that is, hitting. Even baseball, which lends itself perfectly to a competitive game due to the sports lack of physicality, has strayed, despite the best efforts of the commissioner's office to inject some importance to it. But, really, the only folks who care if game seven of the World Series will be in this city or that one are a few curmudgeonly media members and a few of the players. And the carrot dangled before the players at the all-star game rarely comes into play anyway. So are they worth watching? For the youth of America, sure. No matter the sport. The guys on the court or field or ice are their heroes and watching them do things others can't is worth it. As it watching them watch. The wonder in their eyes is memorable. But, as you age, such joys fade away. You've seen that dunk before, probably done better by Michael Jordan. You've seen that pass before, probably thrown better by Tom Brady. You've watched a million fly balls fly out of stadiums, a million breaking balls fall of a table and a million diving stops. They all seem to blend together. But if you are lucky enough to be able to sit down with a youngster as they are discovering such things for the first time, then do it. That's when all-star games are at their best.
•••
• WSU: The Cougars are in Los Angeles today hoping to complete their one chance for a Pac-12 sweep. Jacob Thorpe has a preview of the matchup with UCLA on the blog. ... He also has a look at a football commit as the days wind down until letters of intent can be signed. ... Stefanie Loh has a story on Mike Leach's recruiting practices in the Times. ... The Cougar women fell at California in a tight one. ... It's Saturday morning so we pass along the mailbag from ESPN.com's Pac-12 blog and a look at Pac-12 players at today's Senior Bowl. ... Oregon is putting its 2016 hopes onto another Big Sky quarterback.
• Gonzaga: The Zags host USF tonight, looking for the elusive complete game. Jim Meehan has an advance. ... Jim also had his day-after post on the Santa Clara game. ... Pepperdine has had BYU's number recently. The two meet in Provo tonight. ...
• Whitworth: The Pirates remained perfect with a 67-55 win at Linfield on Friday.
• Chiefs: Spokane honored Ray Whitney before the game with a uniform ceremony and the Chiefs honored him during the game, coming from behind to defeat Seattle 5-4. Tom Clouse has a story that covers both. ... Tri-City picked a key home win over Everett, 2-1. ... Portland lost 5-3 at Kelowna.
• Preps: Central Valley and Lewis and Clark faced off last night in two key Greater Spokane League games, with the Bears winning both. Greg Lee was at LC and has the boys and girls stories. Colin Mulvany has a photo report as well. ... We also can pass along a girls roundup from games around the area. If you are wondering, we were unable to find the boys roundup.
• Seahawks: What's better when winning the coin toss, taking the ball or deferring until the second half? ... Now this is interesting. • Mariners: The thrust of the new-look M's? Pay attention. ... The team holds its FanFest this weekend. ... Expect catcher Mike Zunino (pictured) to start the season in the minors. Will he ever be back?
•••
• Enjoy your weekend. I hope it isn't too crowded and you have a few minutes to catch a nap or something. Until later ...
---
---