Mon., Feb. 9, 2015
This week's free game: 'Gorillas'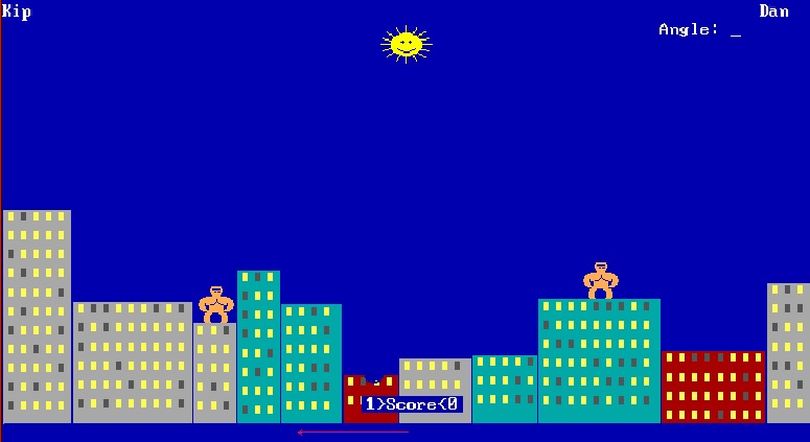 Are you a gamer? Do you like free things? Of course you do!
We here at the Tech Deck are just like you: poor gamers looking for cheap entertainment. And nothing's cheaper than cost-free gaming. Each week, we'll bring you a title (or two or three) you can legally play at home without plopping down a single dollar. If you see games you think we should be featuring on the blog, email us at dang@spokesman.com or kiph@spokesman.com.
This week, we return to the era of command prompts and IBM world domination. It's Gorillas, the game that forced you to learn math or suffer the explosive consequences of your buddies berating your lack of spatial knowledge. The game that shipped with copies of MS-DOS 5 is now available as a Flash game in any browser of your choosing. Click below to play.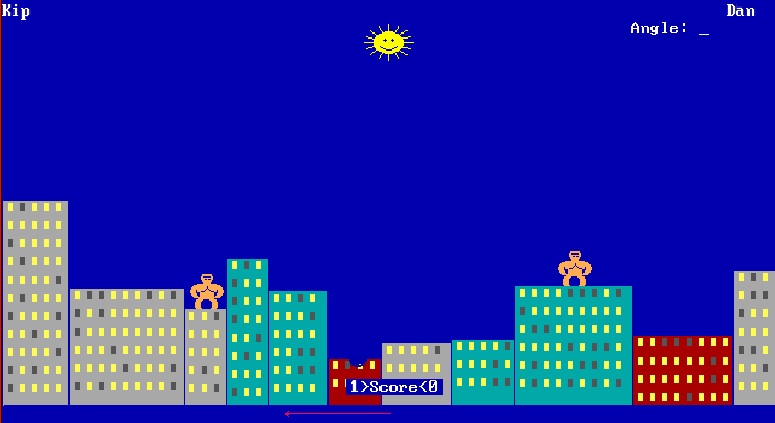 Go inside the blog to read more about this game of simian struggle.
MS-DOS 5 shipped with several pieces of software, including Nibbles (a Snake knock-off), Money (a calculator) and REMLine, a program that remains a mystery to me. But Gorillas was its finest gaming contribution, a 1989 program that allowed for two players and seemingly endless gravitational tweaks that could have your monkeys heaving explosive bananas on the Moon, the Earth or some strange combination of the two.
My twin brother and I would ask to go to our dad's workplace simply because one of his coworkers managed to get the game running on his work machine. We'd spend hours, while my dad crunch numbers, tossing yellow pixelated grenades at each other, squealing in delight when the inevitable explosion occurred and our monkey danced victoriously.
There's mobile versions of the game available too, but nothing really beats the experience of sitting around the same computer, trading barbs as you input angles and velocities that send your fiery fruit ever and ever closer to its target. This Flash version nails that experience, and is a vital piece of nostalgic gaming goodness.
---
---