Tue., March 29, 2016
'Broforce' brings old-school gaming, action movies together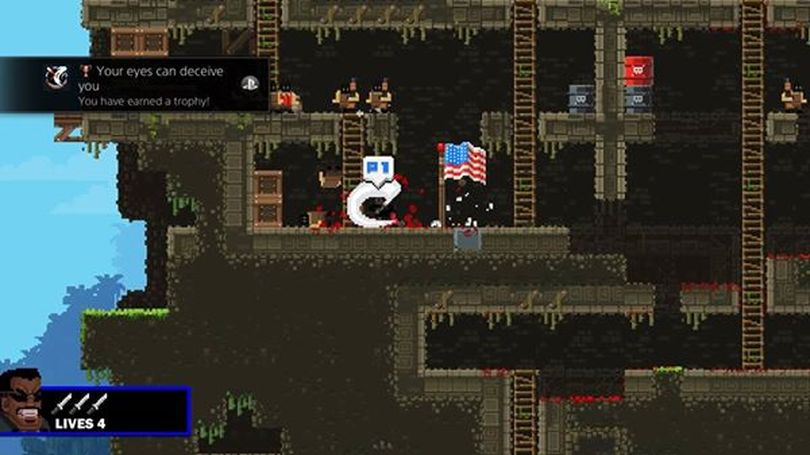 Title: Broforce
Genre: Sidescrolling shoot 'em up
Platform reviewed on: Playstation 4 ($14.99)
Also available on: PC, Mac
Developer: Free Lives
Publisher: Devolver Digital
Release date: Oct. 15, 2015 (PC & Mac); March 1, 2016 (PS4)
This game is rated "M" for mature audiences by the Electronic Software Ratings Board for violence and gore.

The Tech Deck: 'Broforce' Review from The Spokesman-Review on Vimeo.
Some times, you just want to cause mayhem.
Gaming has some truly classic channels for catharsis, and the run-and-gun shooters of yesteryear like Contra are prime examples. South Africa developer Free Lives' "Broforce" is a love song not only to those violent games of yesteryear, but also the movies, TV shows and other machismo-laden pop culture properties that served as antecedents. If you want to vent some anger on some pixilated goons, Broforce is one of the best opportunities you have.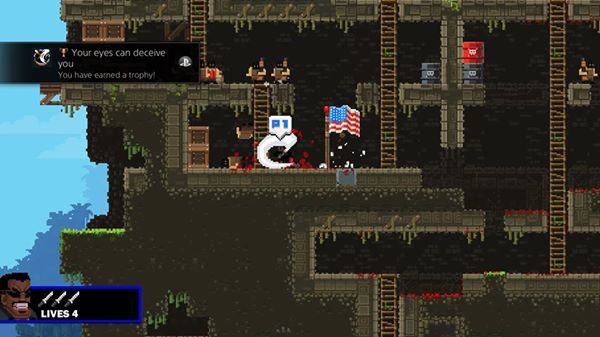 Devoted readers of the Tech Deck will remember the review of "Mercenary Kings," a title that has much in common with Broforce. But the latter takes its mechanics and narrative (what scraps are there) more from Contra than Metal Slug. You play as a member of the "Bro" team, liberating hostages and pummeling Lucifer as you "liberate" areas, complete with patriotic music and even a screaming eagle in the game's menu. Instead of giving the player control of customizing weapons, liberating cage-bound hostages unlocks new "bros," all of whom draw inspiration from action and sci-fi properties as disparate as "Men in Black," "Commando," "The Terminator" and "MacGuyver."
One shot will kill your bro, but rescuing hostages gives you another shot at besting the stages, which are all animated in Nintendo Entertainment System, 8-bit glory. Stages are fully destructible, too, which means defeating your enemies often times is as much about twitchy shooting as it is exploding gas canisters, shooting out bridges and dropping air strikes on the heads of cannon fodder. Dying also resets your character, as does rescuing hostages, which makes the game's core mechanic of gaining additional lives to clear increasingly difficult areas a sort of chance game, where you may not want to free a hostage if it means losing the bro you're most comfortable using.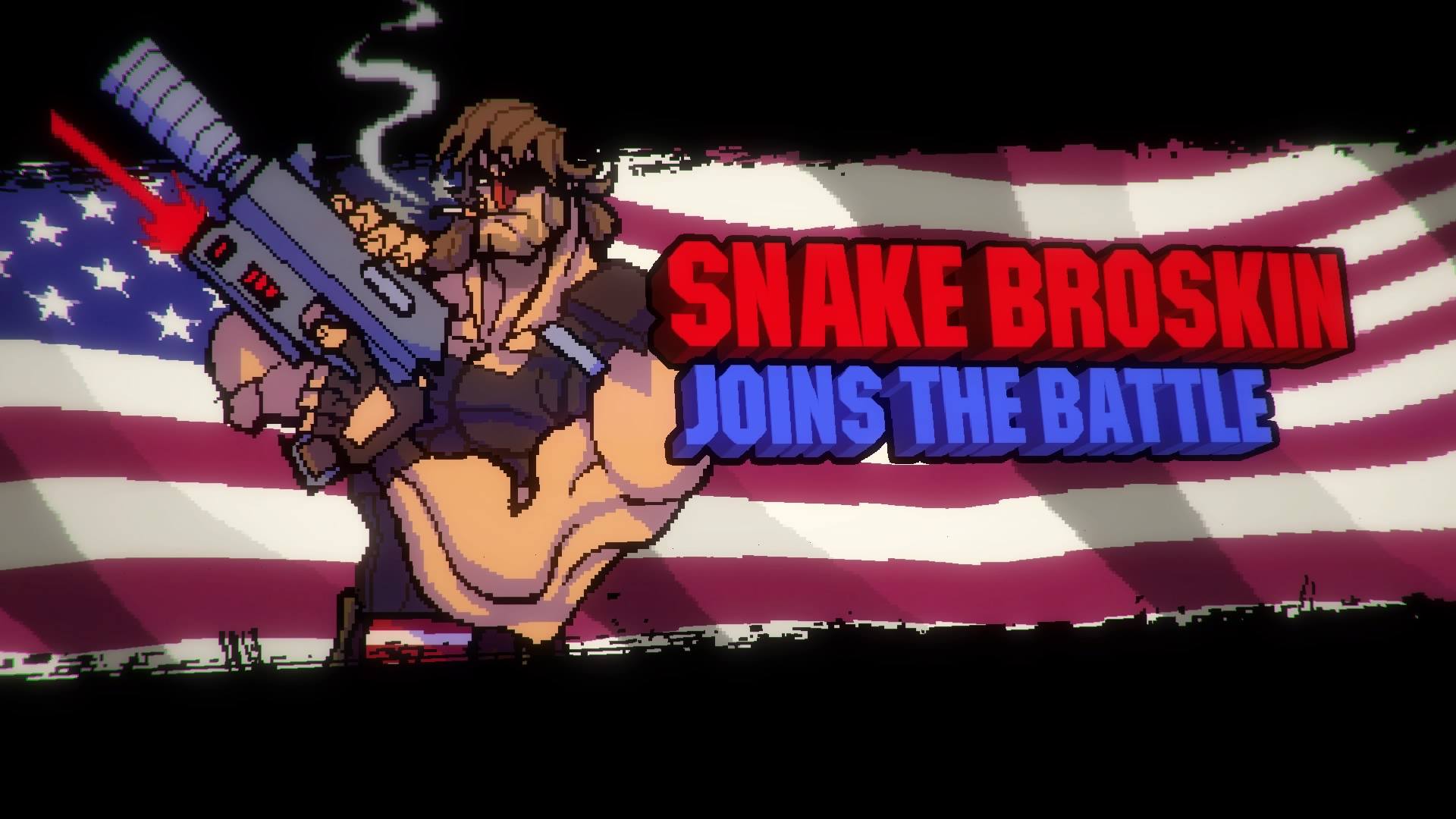 While gunplay is tight, platforming is a bit spongy and it's recommended to use the directional pad as opposed to the analog stick for precision jumping and dashing. That's especially true of an early "covert ops" level in the game, which gives you just one life and one bro to clear the stage. These levels are about solving puzzles as much as blasting foes, and the agility test early in the game can be frustrating due to the less-than-responsive movement of your bro.
While the ability to destroy almost anything on screen opens up the gameplay, it also taxes the game so much that the framerate chugs to a grinding halt in later stages, almost rendering them unplayable. The final set of levels in the game represent one of the most frustrating experiences I've had in gaming, and Broforce suffers tremendously because of it.
Load times are also conspicuously long for a game that has the look of a 1985 title, instead of a more recent shooter. Once levels are loaded, starting over again from a checkpoint is a relative breeze. But load times of up to a minute were noticeable even in the game's early areas, and slowdown is a regular occurrence when the camera pans out to show dozens of enemies and explosions at once.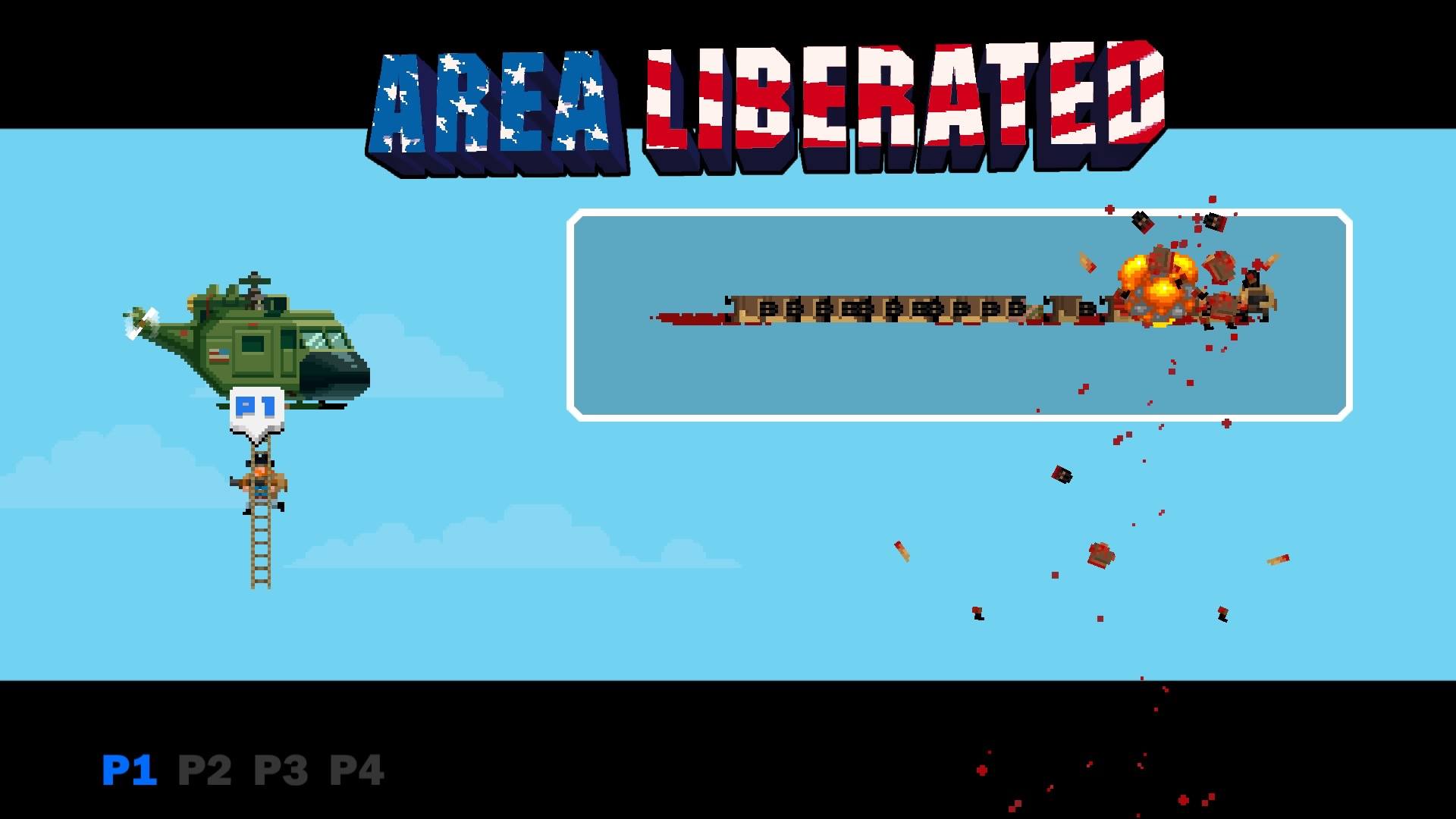 Still, Broforce is enough to keep you chuckling for its running length (I finished the game in roughly nine hours) and arcade mode is great for just blasting away at goons as an 8-bit analog of Chuck Norris as Cordell Walker (or, rather, Brodell Walker). The game's difficulty scales, but never feels impossible, which is essential for a sidescroller of this type. Give Broforce a try between your bouts with longer software titles, especially if you grew up on Schwarzenegger, van Damme and Stallone.
Verdict: 3.5 / 5 stars
---
---